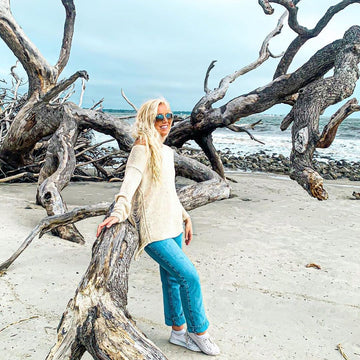 Are you taking trip to Jekyll Island anytime soon?! Not only would I reccommend it as one of my favorite USA historic getaways... the local coffee and tea shops are just as amazing! Here is a curated list of my Top 5 I visited and reasons why I LOVED them:
📍Address: 371 Riverview Dr, Jekyll Island, GA 31527
✨About: A resort cafe preparing American breakfast, lunch & pastries in a vibrant space with a breezy veranda.
☕Tried: Iced White Mocha
💖 Loved: Exploring the historic Jekyll Island Resort while sipping my brew
2. Wake Up Coffee Company
📍Address: 50 Aviator Plz, Ste 106, St Simons Island, GA 31522
✨
About: Coffeehouse providing thoughtfully sourced java, tea & retail goods from developing countries.
☕
Tried: Cold Brew with Almond Milk
💖 
Loved: The fresh sunflowers and custom glass cups
3. Daddy Cate's
📍Address: 302 Gloucester St, Brunswick, GA 31520
✨About: Where friends come to gather in historic downtown Brunswick for specialty coffee, breakfast and lunch. Proudly serving organic, fair trade coffee.
☕Tried: Organic Drip Coffee
💖Loved: the historic tiled floors, friendly service, and small town vibes 
4. Saint Simons Tea Co. 
📍Address: 215 Mallery St Suite 3, St Simons Island, GA 31522
✨About: A quaint tea shoppe in the heart of St. Simons Island 
☕ Tried: Iced Georgia Peach Oolong Tea
💖 Loved: A refreshing, cool drink to sip on a sunny day of shopping
5. Palm Coast Coffee 
📍Address: 318 Mallery St, St Simons Island, GA 31522
✨About: Coffeehouse-cafe with a tropical vibe, full bar, free Wi-Fi & tranquil outdoor seating area.
☕Tried: Latte
💖Loved: The heart shaped latte art and paradise croissant 
Love, 
Katy Kopstad
@katykopstad on Instagram