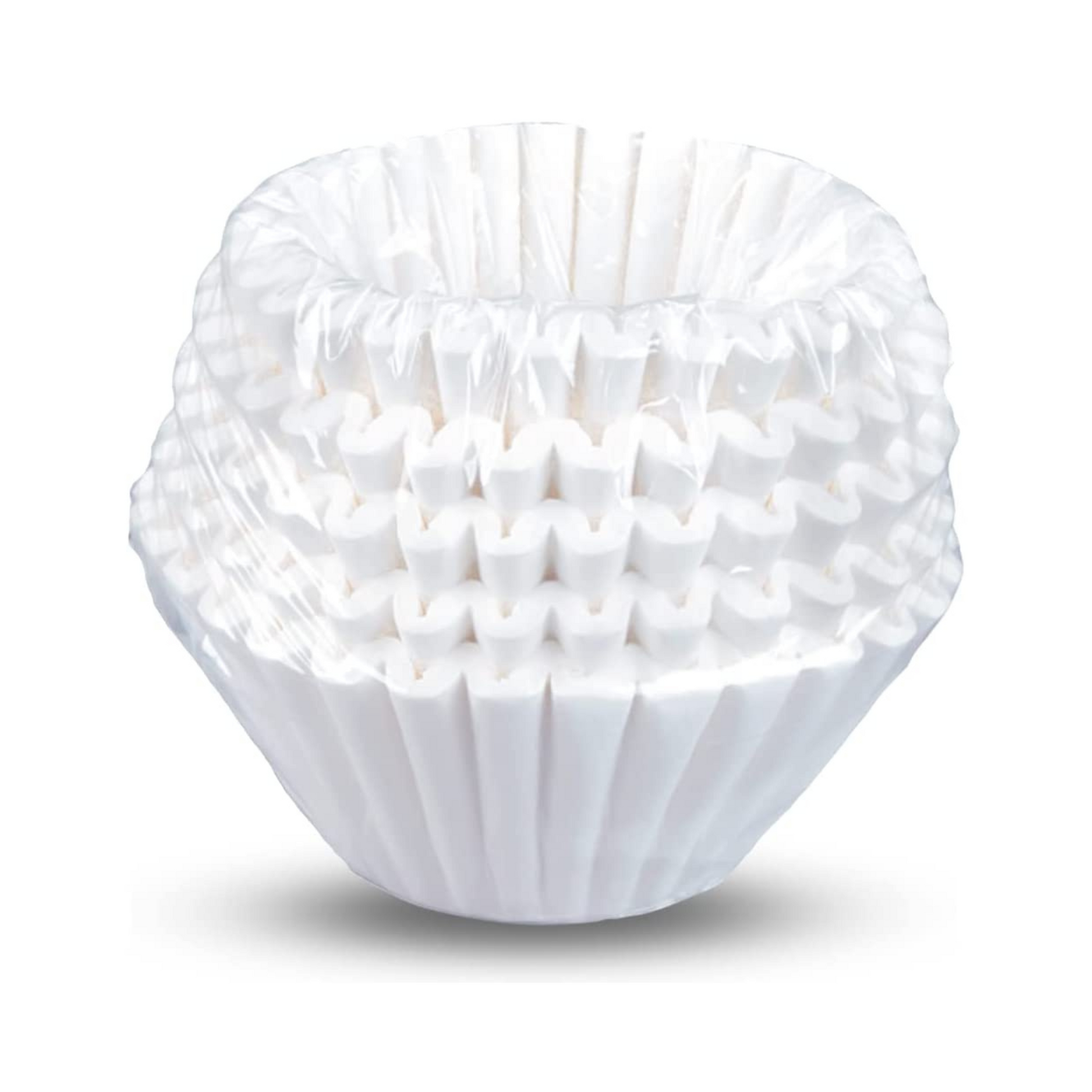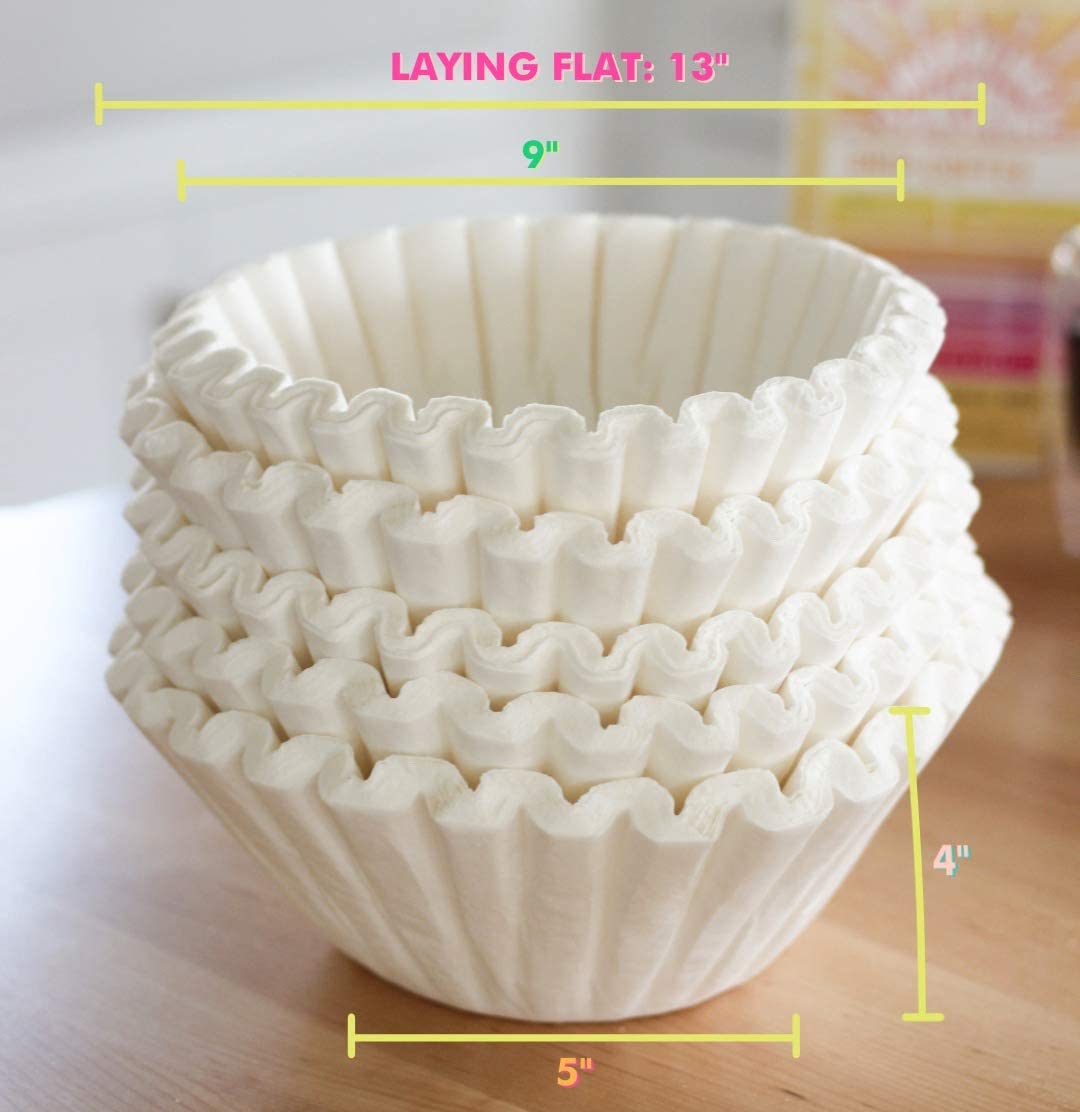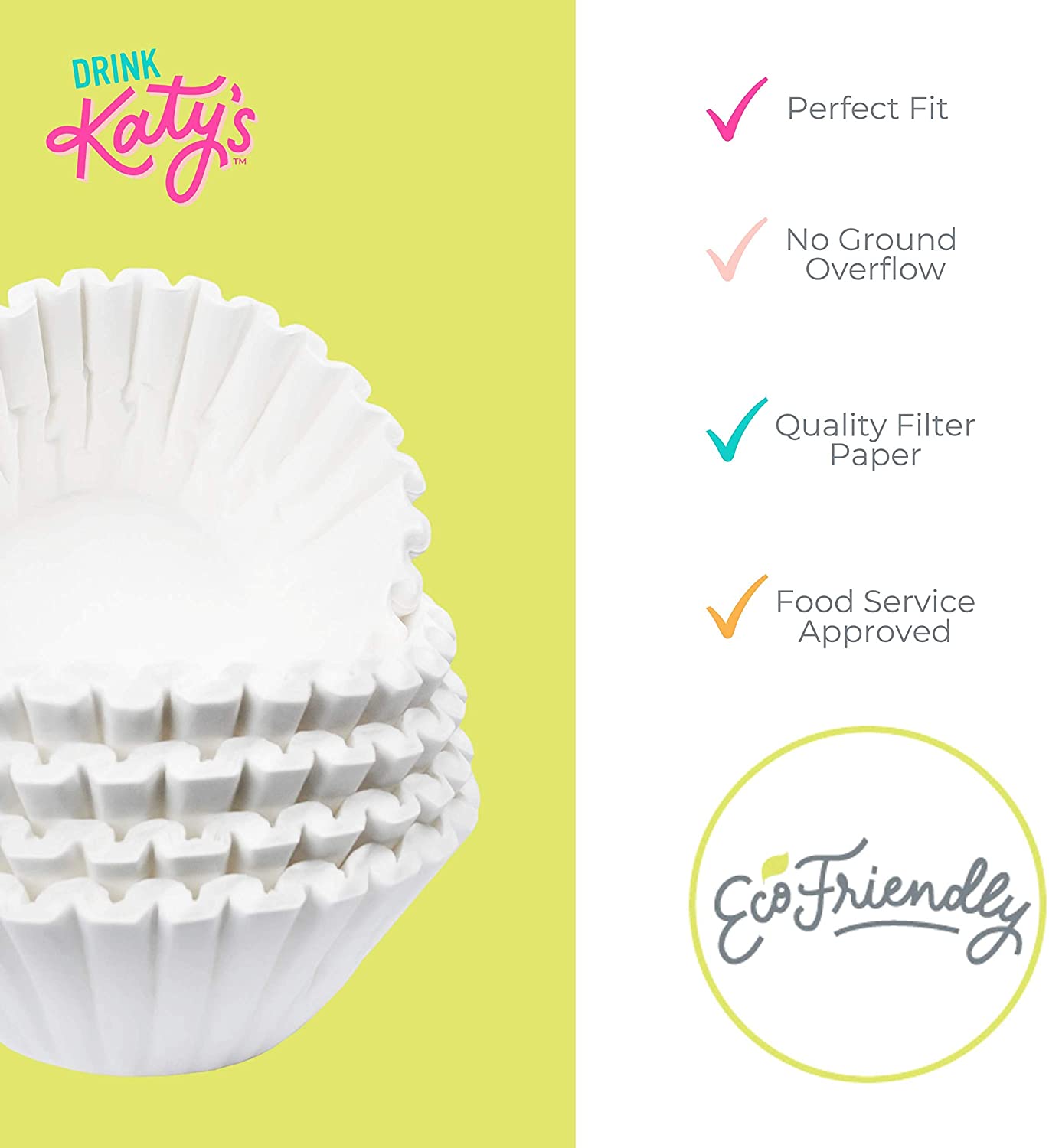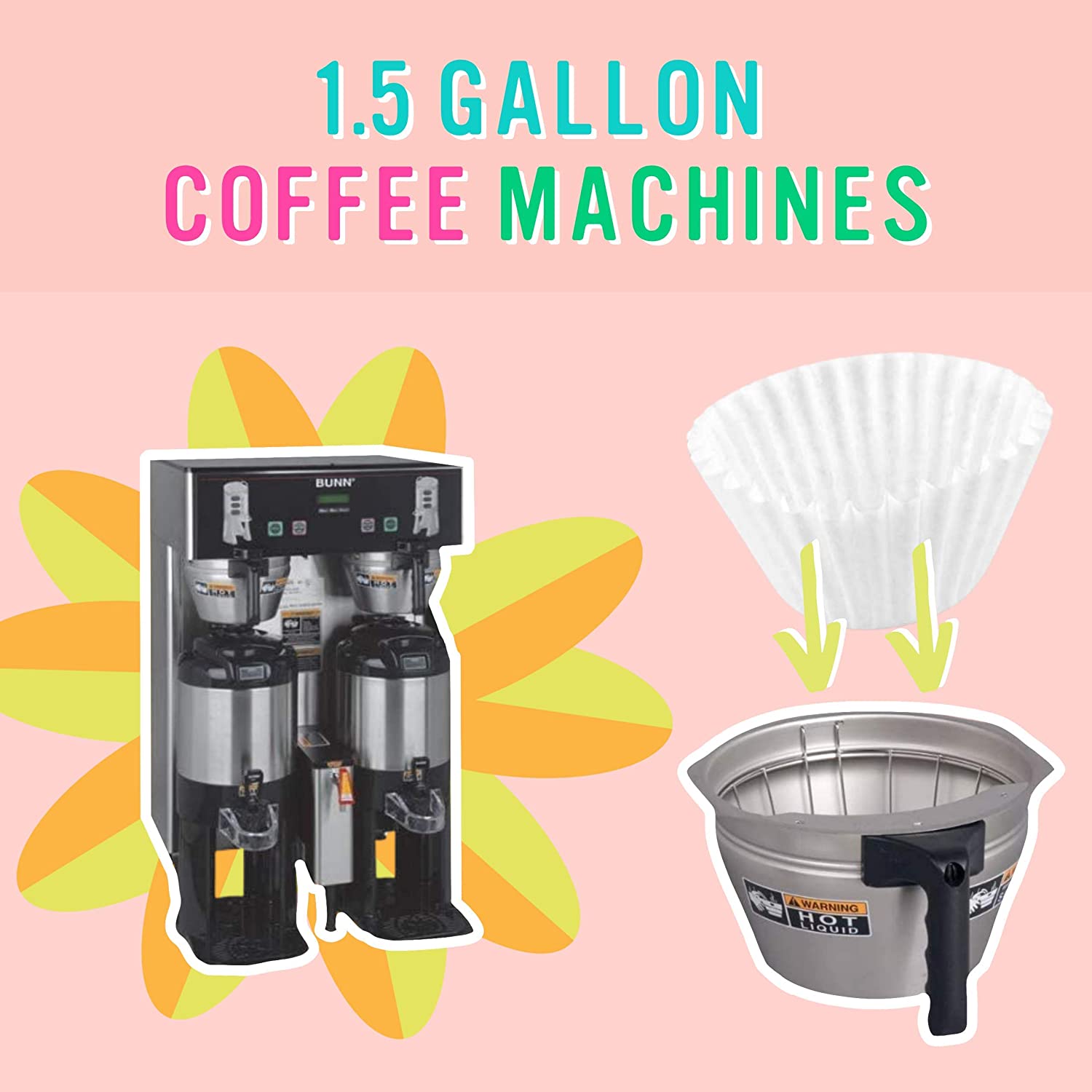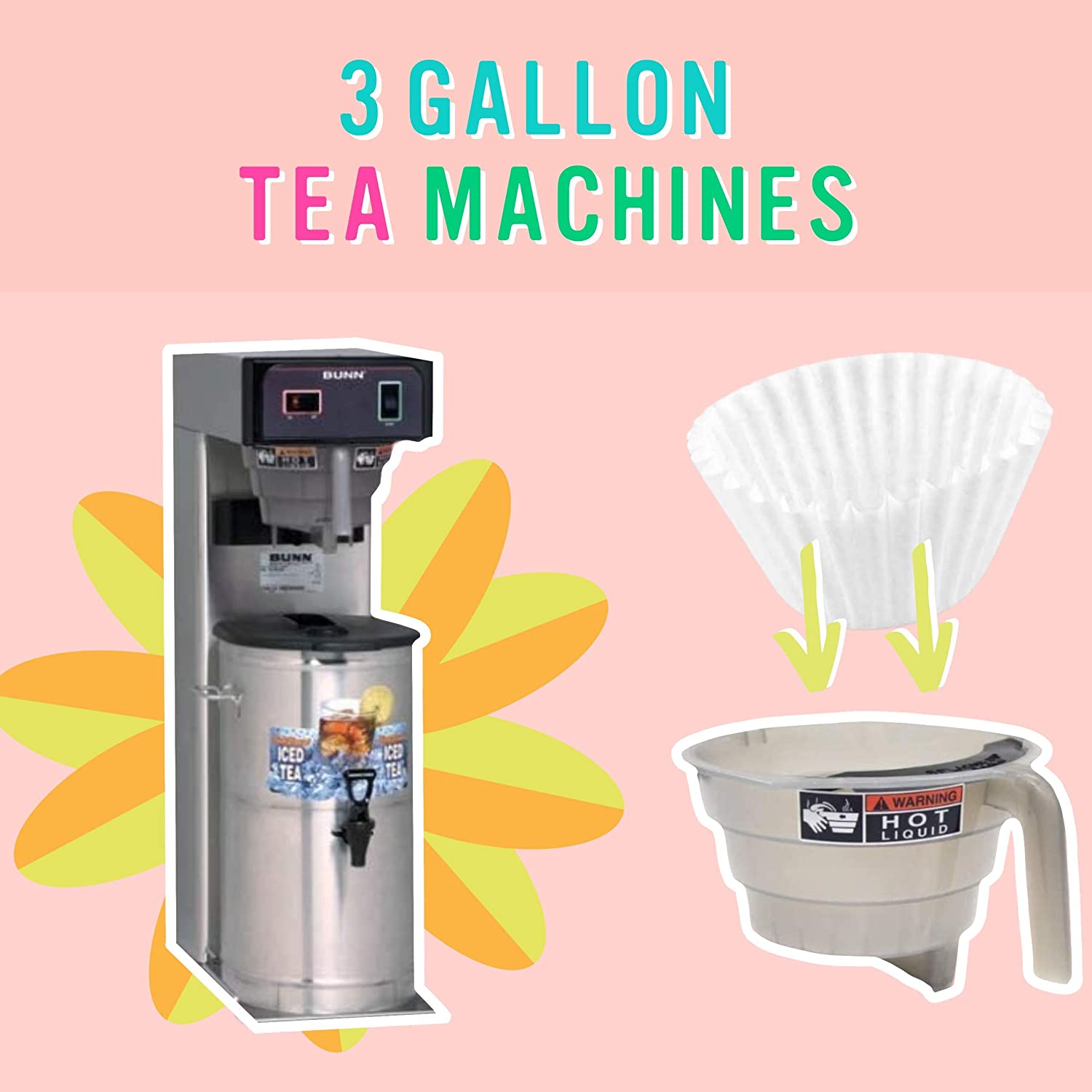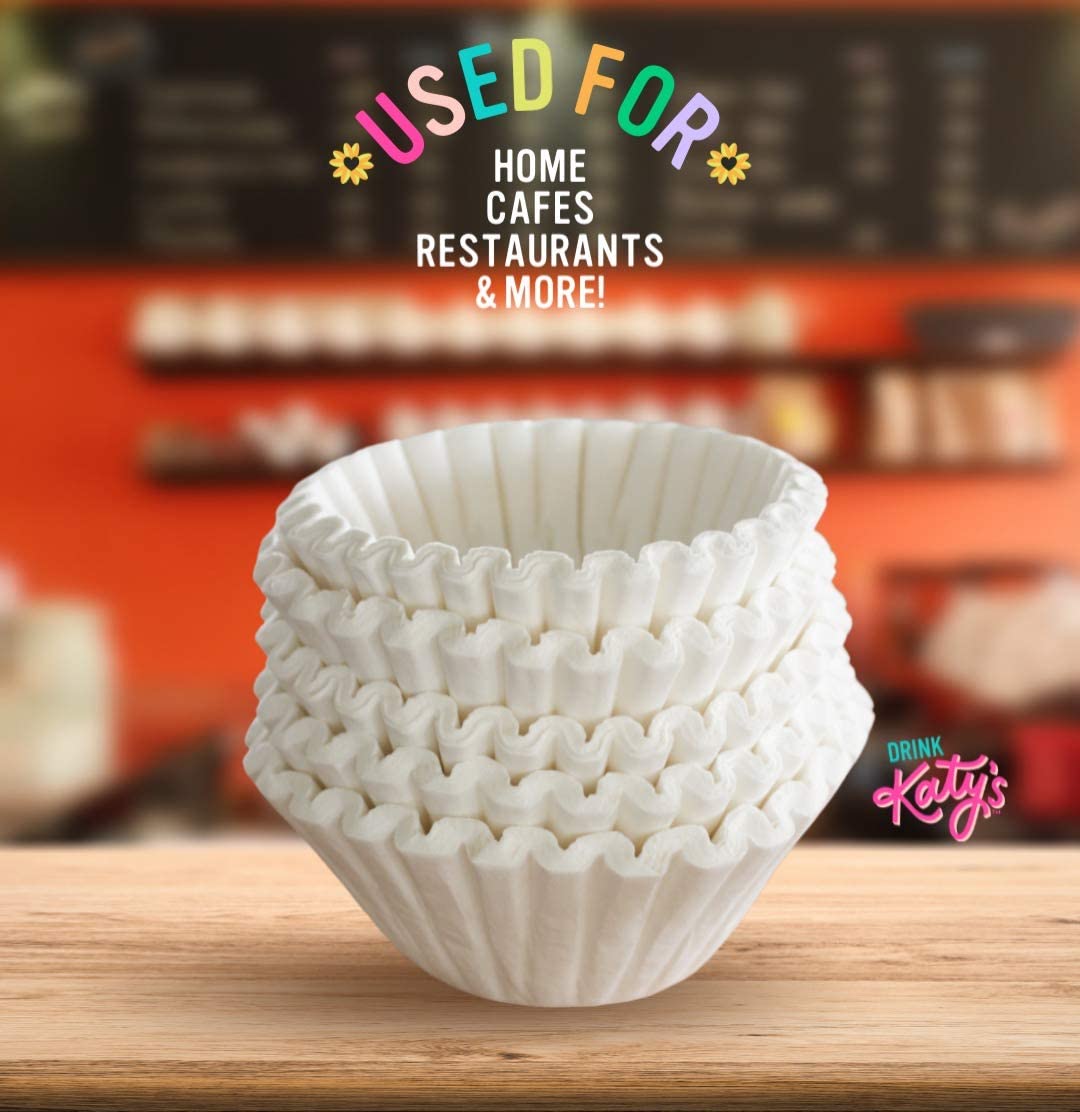 Extra Large Coffee Filters
Sale price
$26.95
Regular price
$44.95
The best extra large coffee filter (13 x 5 inches) for commercial coffee, tea machine, and extra uses. Easily brew coffee in a 1.5 gallon machine or fresh brew iced tea in a 3 gallon machine inside of our XL, tall walled filters. Biodegradable, bleach free, and eco-friendly. Also great for straining yogurt, crafts, polishing glassware, and more. 250 pack, 1 year+ supply.
Bottom: 5 Inches
Height: 4 Inches
Width: 9 Inches
Laying Flat: 13 Inches
Brands
Bunn, Fetco, Curtis, Newco, and More
Single Coffee
1.5 Gallon Single Coffee Machines including but not limited to these models: 38700.0045, 27800.0001, 34800.0017, 33600.0029, 33600.0022
Double Coffee
1.5 Gallon Double Coffee Machines including but not limited to these models: 33500.0042, 34600.0001, 34600.0002, 33500.0000
Iced Tea
3 Gallon Iced Tea Machines including but not limited to these models: 35700.0001, 43000.0000, 52000.030, 36700.0041, 36700.0301, 36700.0100
Coffee/Tea Combo
Coffee/Tea Combo Machines including but not limited to these models: 43100.0000, 43000.0000, 35700.0019, 35700.0020, 35700.0000, 52200.0000
Remove one filter from pack and add desired amount of coffee or tea. Place the filter inside of your brew basket, brew, and enjoy.
Extra Large Coffee Filters
Sale price
$26.95
Regular price
$44.95
Amazing
These things are super strong, yet porous, and are just all around amazing! I don't brew coffee with them, I strain soft cheeses. Yep, these things are stand-ins for cheese cloth, and they're ridiculously strong for being paper, and unbleached, to boot.
Best XL Coffee Filters!
We were having a hard time getting the right size filter for our commercial coffee maker at the grocery store or Costco. These are perfect! They are deep enough, but not too big. So happy we aren't flhaving to fold them to make them fit or layer them to make it work. These are great.
Perfect Size for Restaurant Use
This extra large size is perfect for my large plastic coffee filter. The sides of the paper filter will fold over but it keeps the coffee grounds from overflowing. It's perfect for our waterfront restaurant coffee and tea. Love it!
Welcome to our community! Send us your at-home photos to be featured here.