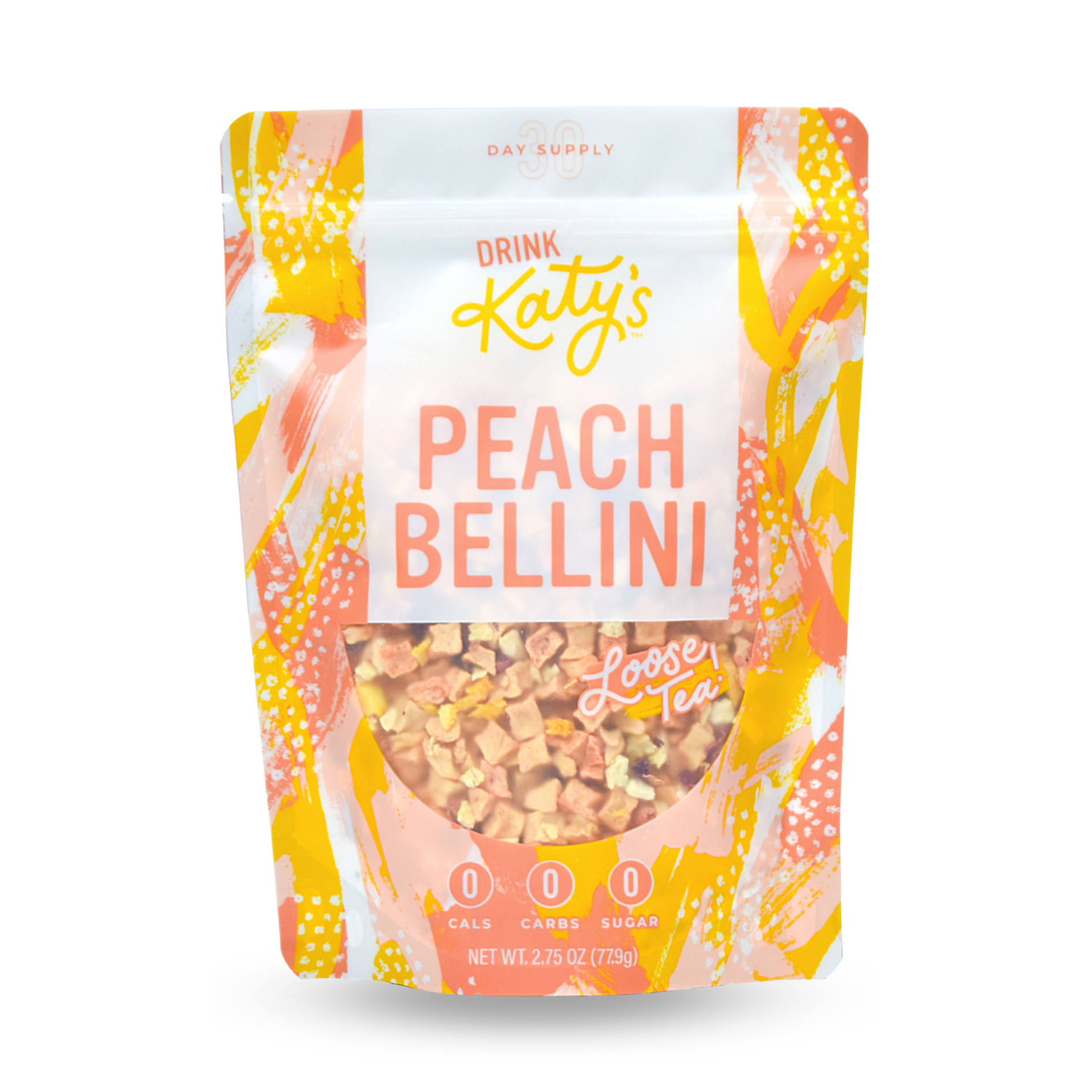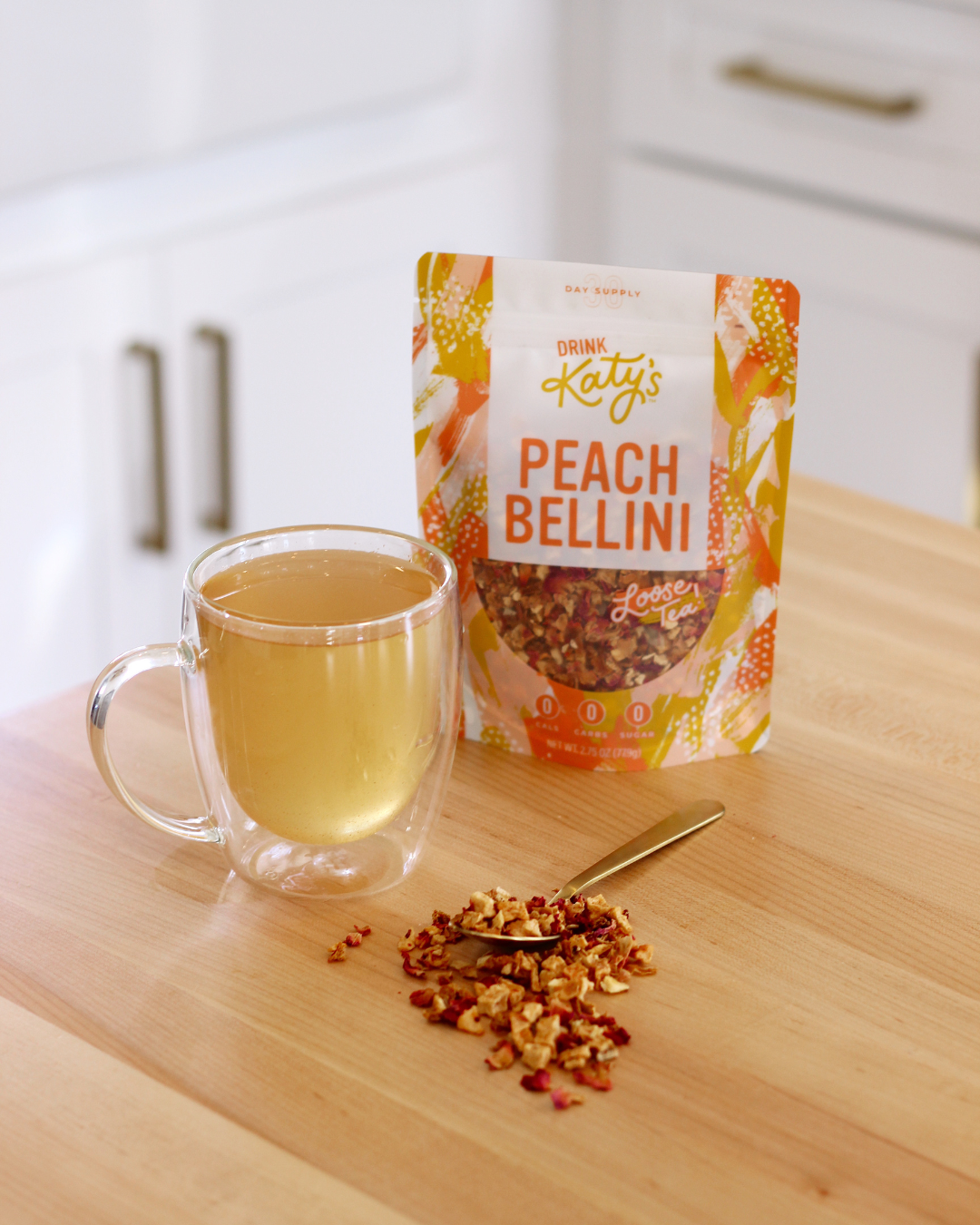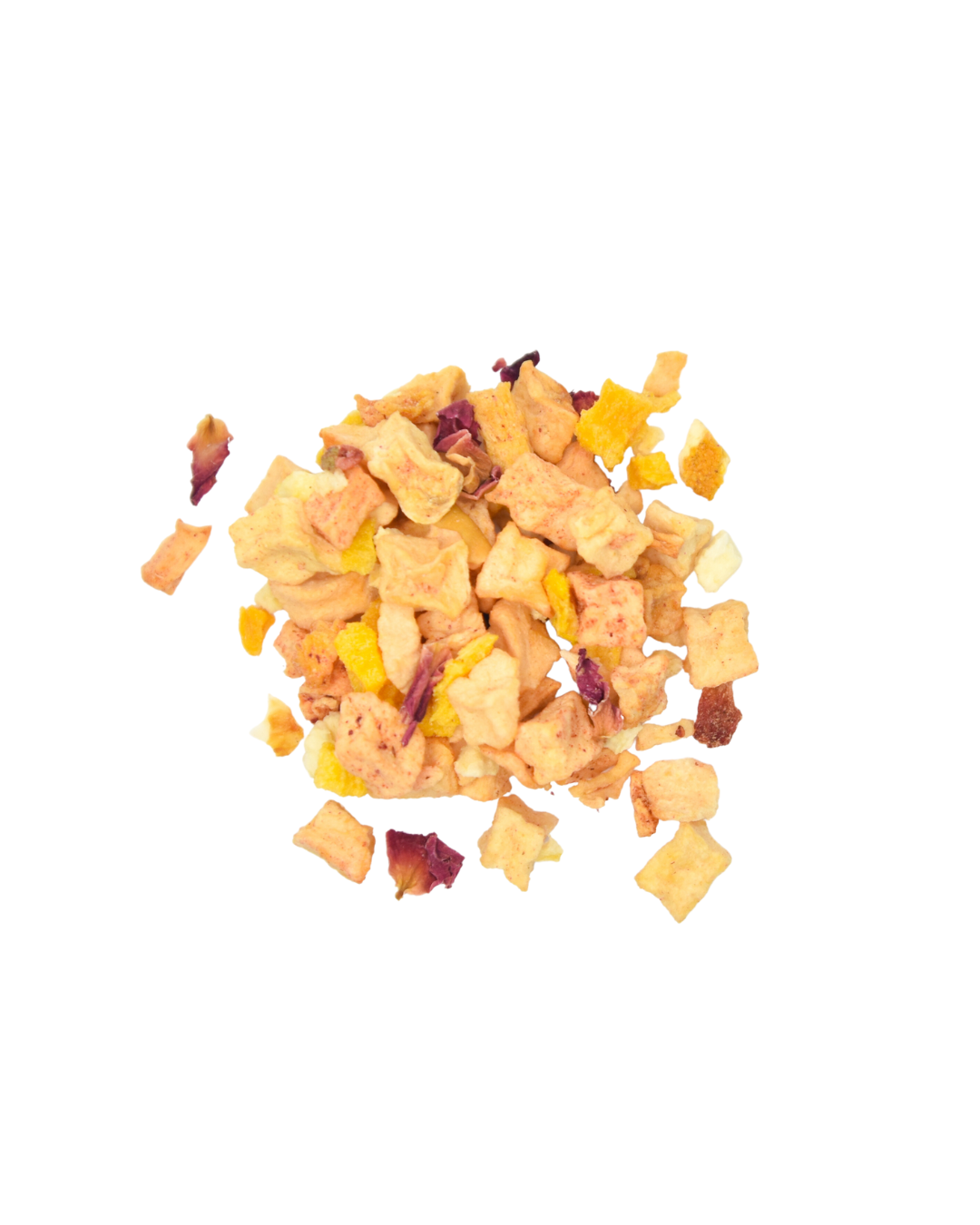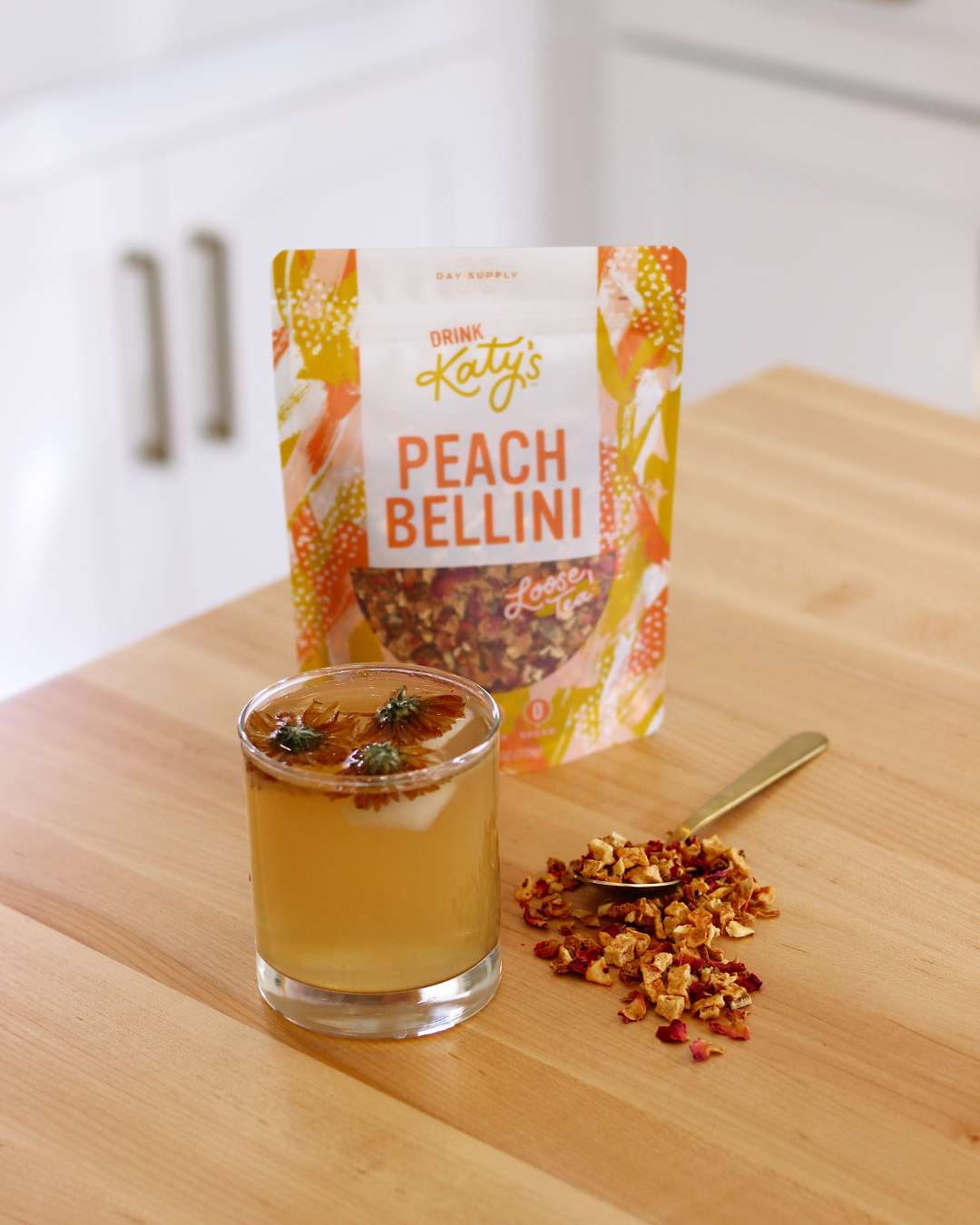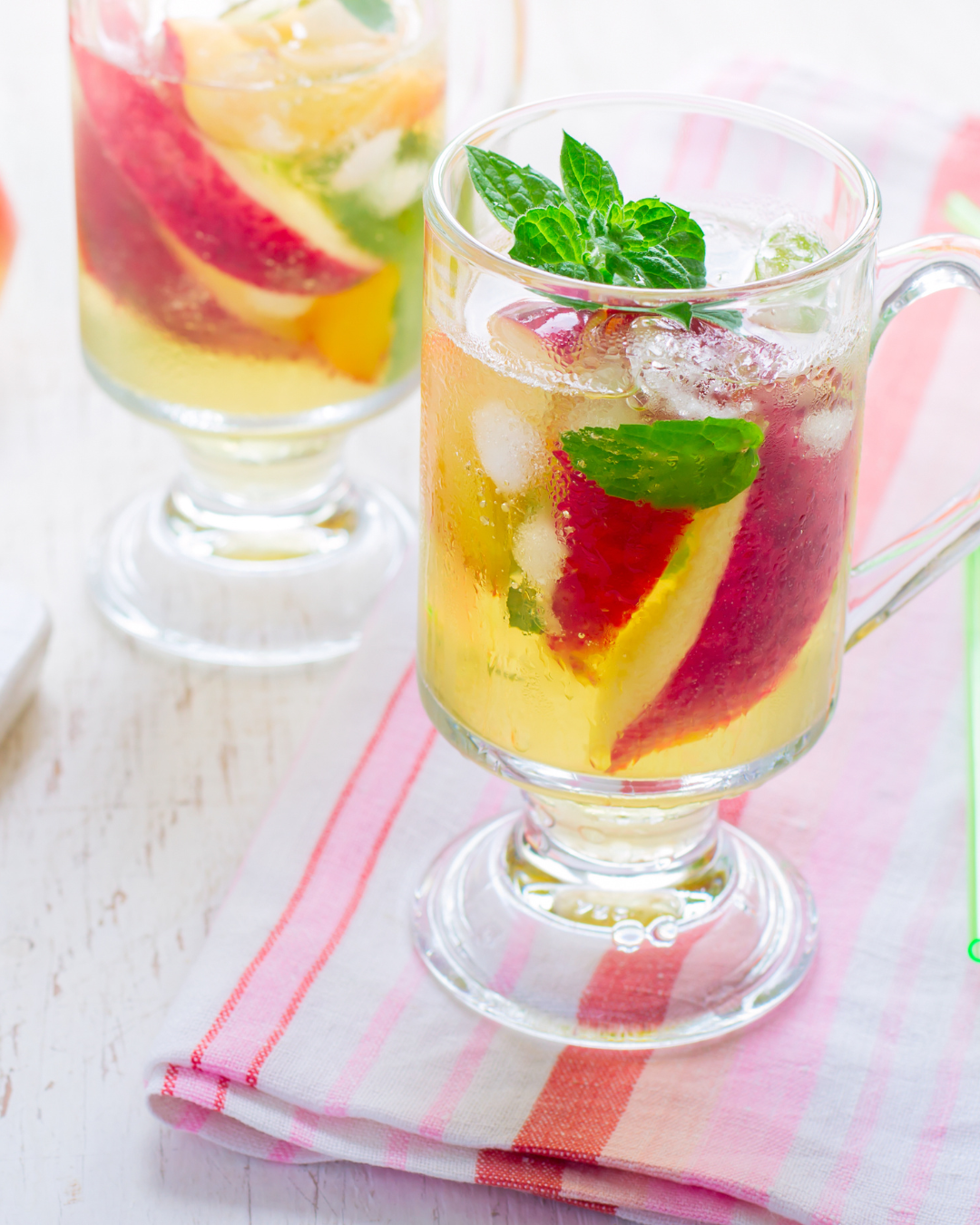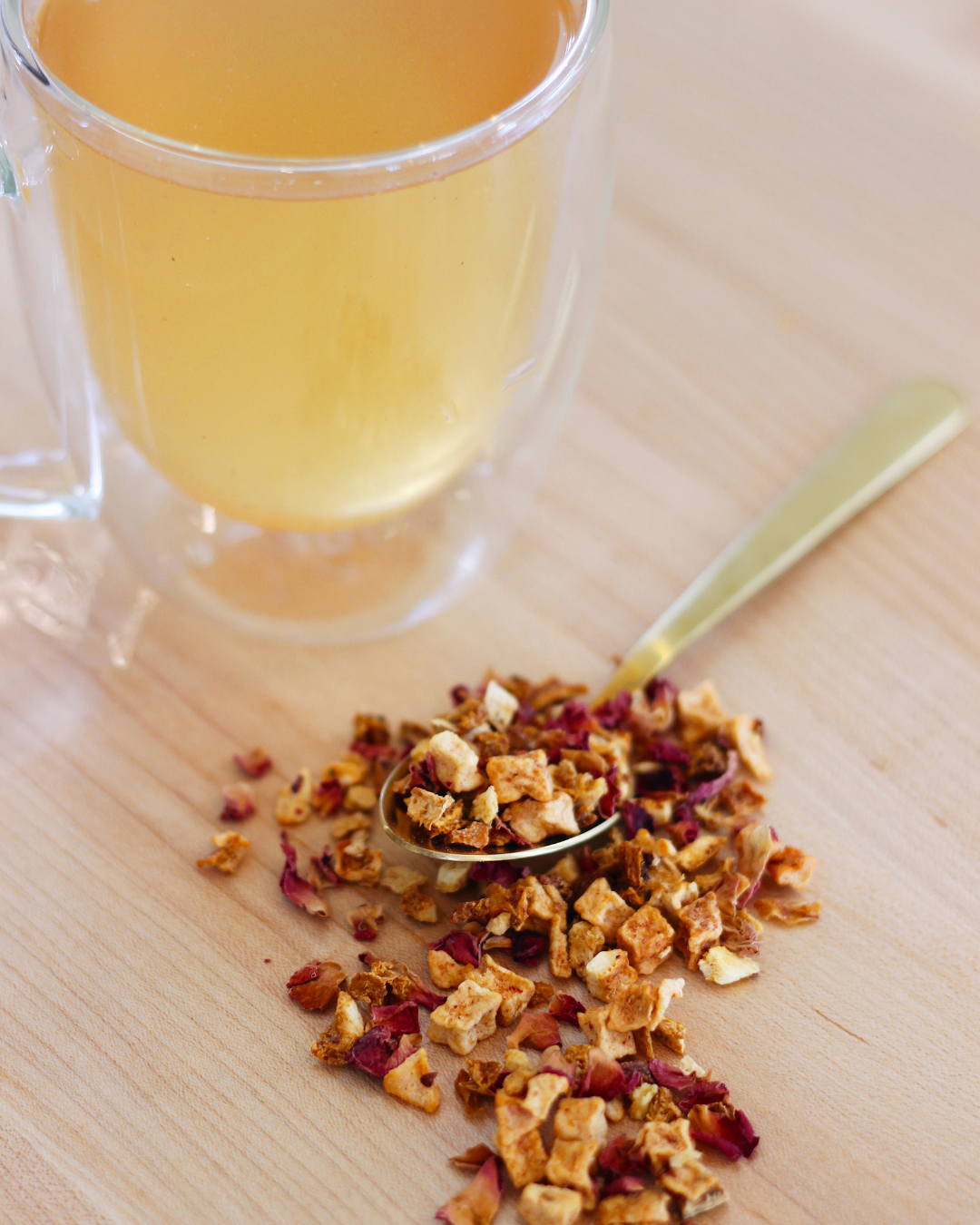 Sale price
$12.95
Regular price
$16.95
Take a sip and let your taste buds pop into a world of pure delight with our Peach Bellini Herbal Tea. Imagine the playful dance of juicy peaches and bubbly excitement, elegantly twirling in your cup. With each sip, let the bright notes of sun-kissed peaches and the hint of effervescent magic transport you to a garden party under the sun. This enchanting blend is your invitation to toast to life's sweetest moments. Sip, smile, and let this cup of peachy joy be your daily cheers to happiness! 30 Day Supply, 60 tsps total. Zero calories, zero carbs, zero sugar. Caffeine Free & Kid Friendly. 
Peach Pieces, Rose Petals, Pineapple Pieces, Mango Pieces, Orange Peels, Strawberry Pieces, and Apple Pieces
Peaches, offer potential benefits including vitamins and antioxidants for immune and skin health, dietary fiber for digestion and weight management, heart and bone health support, anti-inflammatory effects, potential disease prevention, hydration contribution, and blood sugar regulation.
Rose petals, may offer potential benefits such as antioxidant properties, skin health support, relaxation effects, and antimicrobial and anti-inflammatory properties.
Apples, are a nutrient-rich fruit that may support heart health, weight management, blood sugar regulation, digestion, antioxidant protection, hydration, dental health, and cognitive function.
Mangos, offer potential benefits including immune support, antioxidants for skin and eye health, digestive aid, heart and bone health support, weight management aid, and hair health enhancement.
Pineapples, offer numerous health benefits, including digestive aid, immune system support, skin health, bone health, and anti-inflammatory properties due to their nutrient-rich content and bromelain enzyme.
Strawberries, offer a wide range of health benefits, including antioxidant-rich nutrients for heart, skin, and brain health, blood sugar regulation, weight management, immune system support, and improved digestion.
Orange peels, are rich in antioxidants and fiber, offering benefits such as digestive support, immune system boost, and skin health improvement.
Herbal teas, with their potential to promote relaxation, improve sleep, support digestion, provide antioxidants, boost the immune system, offer pain relief, aid respiratory health, enhance skin health, aid in weight management, and serve as a hydrating beverage, can be a valuable addition to a healthy lifestyle.
Katy's Love Tea Infuser: Scoop two teaspoons of tea into our silver or gold love tea infuser and steep in hot to boiling water for 3-5 minutes.
Katy's Tea Bags: For hot or cold brew - brewable in a single cup or large batch pitcher to gallon size to keep in your fridge. Follow instructions on bag.
Katy's Tea Tumbler: Scoop four teaspoons of tea inside bottom infuser and fill the top with cold water. Let steep for 3-5 minutes then enjoy your iced tea to-go!
Katy's Disposable KCups: Scoop two teaspoons into iFill Kcup compatible in all KCup machines for a convenient single cup hot tea. Then dispose.
Katy's Reusable KCups: Scoop two teaspoons into the pink reusable KCups compatible in most KCup machines for a convenient single cup hot tea. Clean and reuse.
...Or your own method!
All Natural Ingredients
100% Vegan
Keto
Non-GMO
Gluten-Free
Dairy & Soy Free
No Chemicals or Preservatives
No Artificial Coloring or Flavors
No Fillers or Additives
Caffeine Free
Kid Friendly
No Sugar, Calories, or Carbs
*These statements have not been evaluated by the Food and Drug Administration. This product is not intended to diagnose, treat, cure, or prevent any disease.
Peach Bellini Tea
Sale price
$12.95
Regular price
$16.95
Peach Bellini is THE Summer Drink!
Such a subtle and sweet tea, beautifully fragrant. As a southern girl, I prefer my tea ice syrupy sweet. I thought "no way will I like tea without a pound of sugar!" BUT this is AMAZING. I expected to need to add some honey or sugar, but it needs nothing. It has the perfect amount of sweetness, it smells divine and I can't think of a better drink to sip poolside this summer. I've already ordered another bag! Buy this, you won't regret it!
It was sooo good!!!
I loved the Peach Bellini tea when I tried it. Went through it all within 3-4 days, it was so good! 😋
So Refreshing
Received my order last week and have been drinking the Peach Bellini tea non-stop all through the weekend. The tea has this wonderful light natural taste without any annoying after taste that lingers. The tea is so refreshing! I've been constantly drinking the tea instead of just plain water. The taste is light and not heavy like a soda or unnatural like even flavored seltzer can sometimes be. I start my morning with some of the peach Bellini tea in hot water and then switch to cold water and the peach Bellini tea in the afternoon. I am so pleasantly surprised that I am drinking more water and enjoying it more than ever. Can't wait to try some of the other flavors!
Welcome to our community! Send us your at-home photos to be featured here.