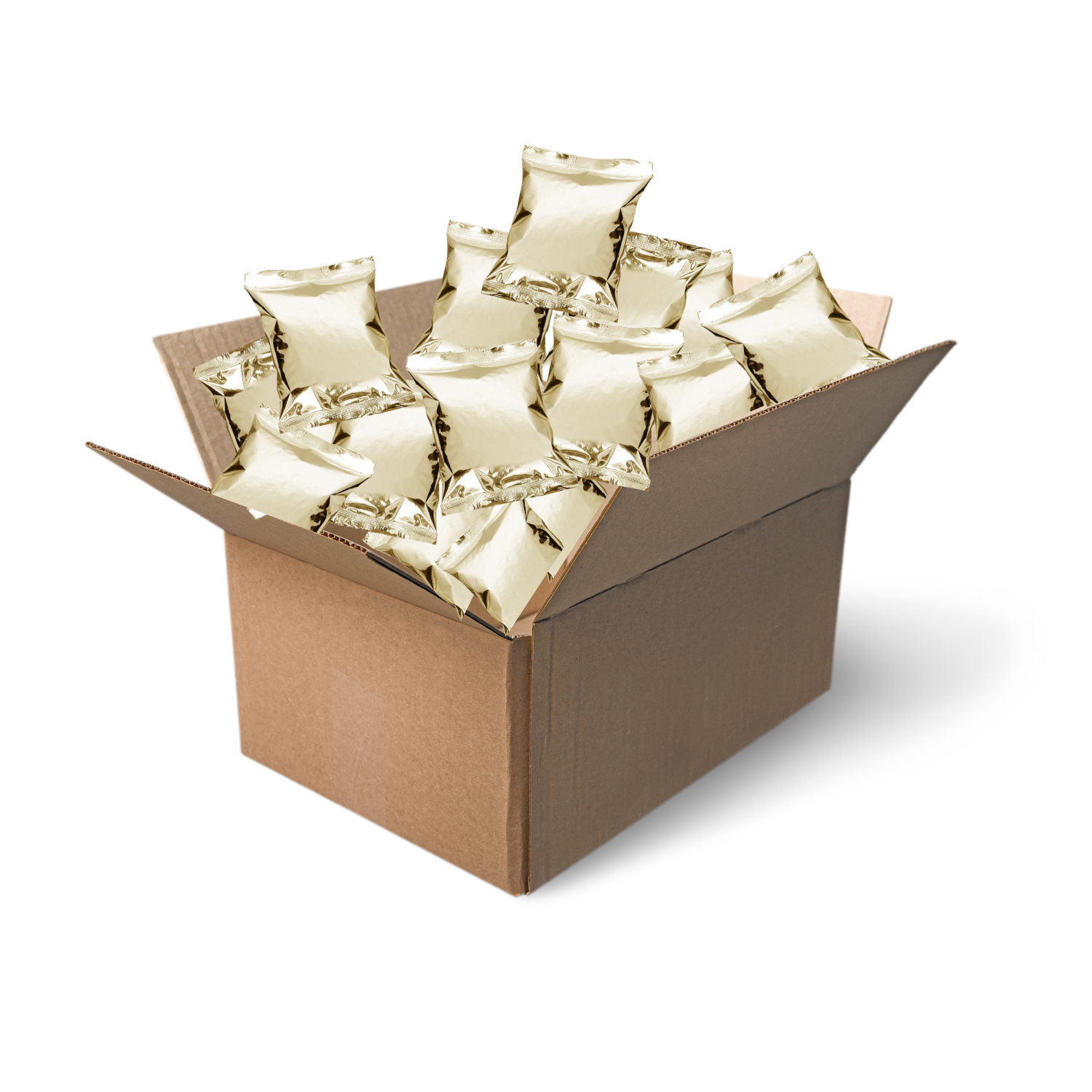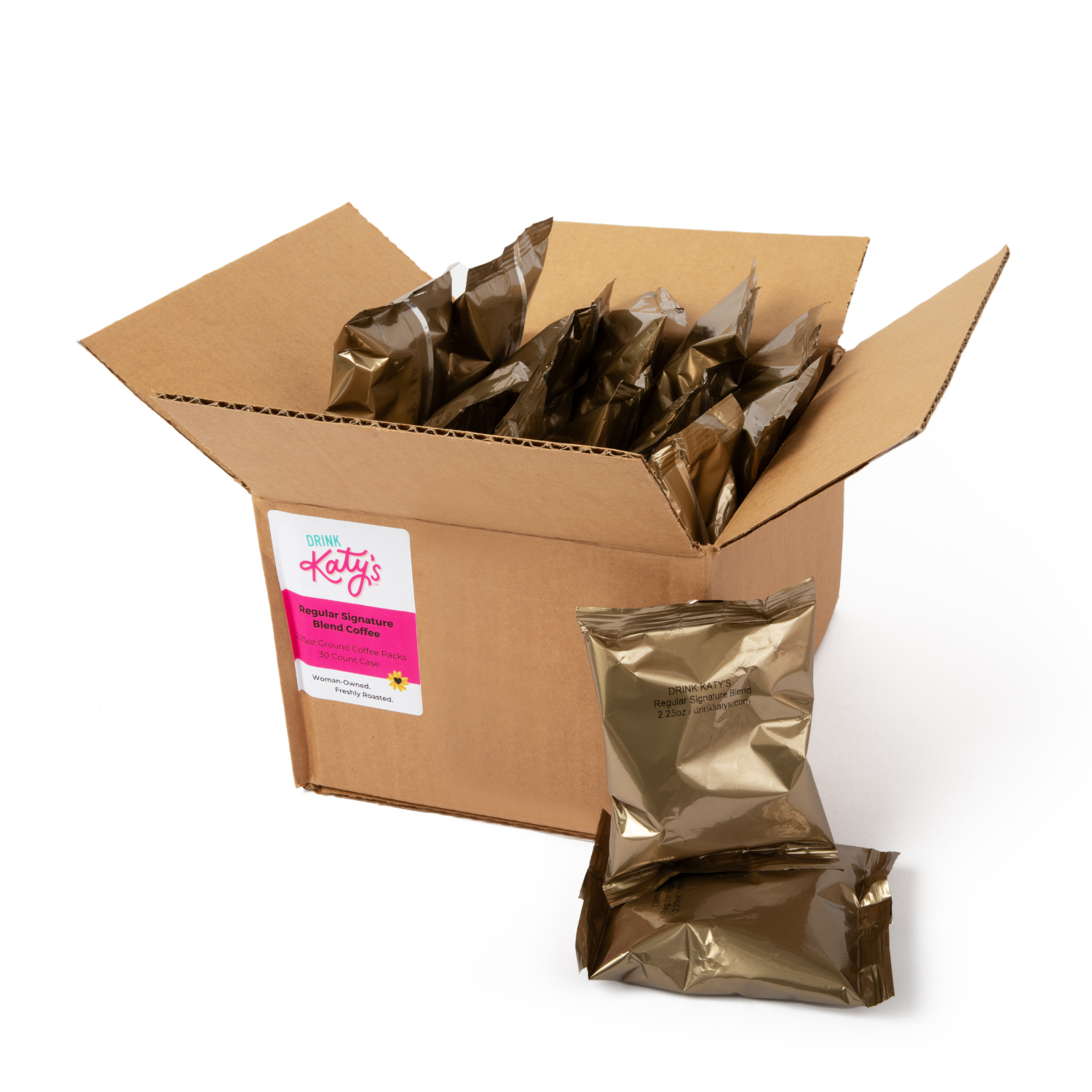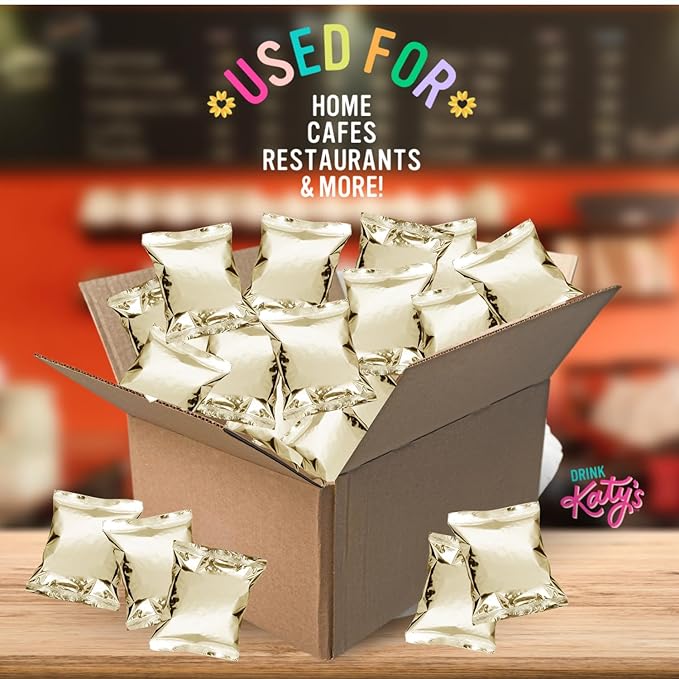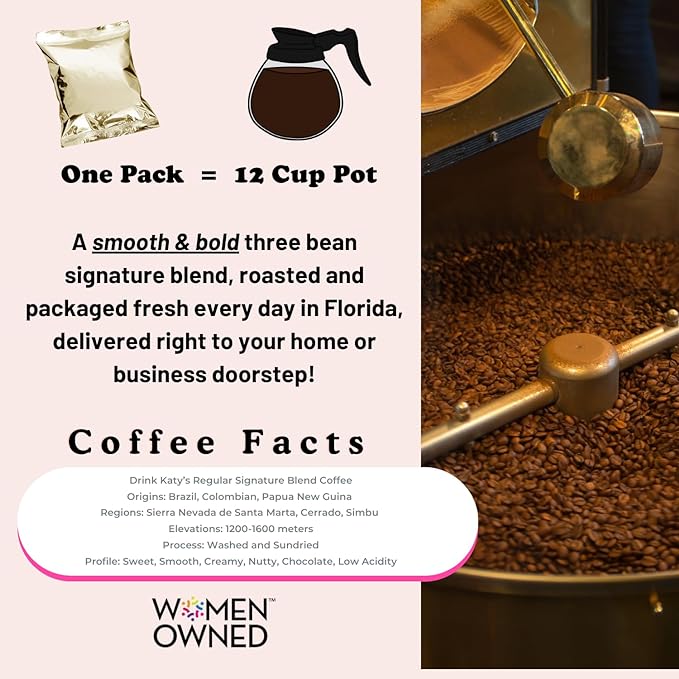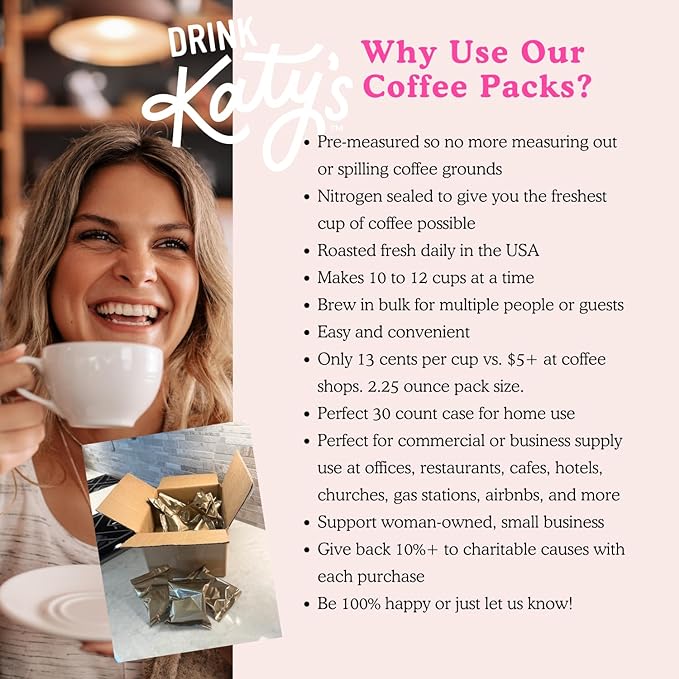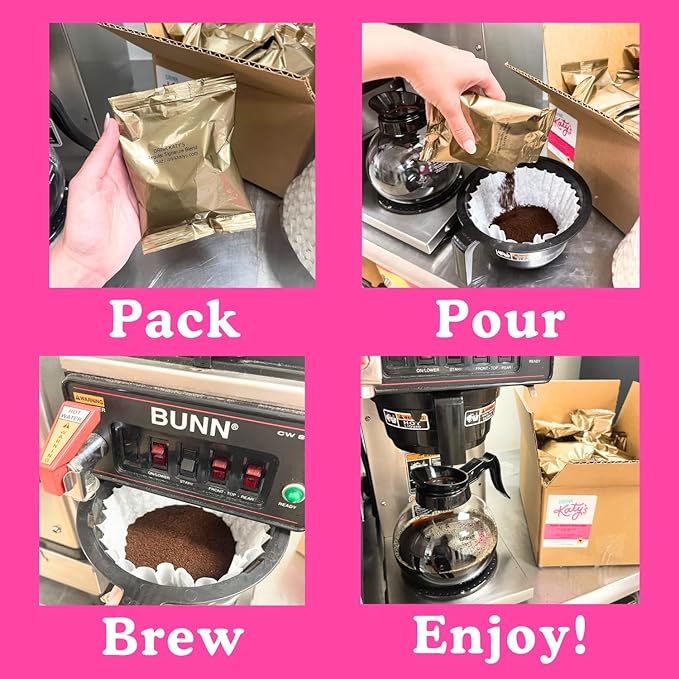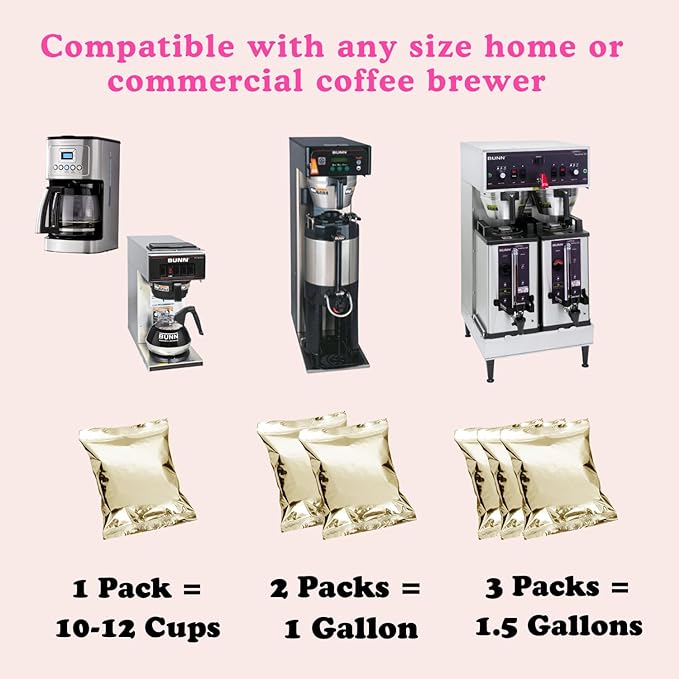 Sale price
$49.95
Regular price
$69.95
Katy's Regular Signature Coffee in an easy, convenient pre-measured pack. If you don't want to measure coffee daily this is for you! The perfect amount for any 10-12 cup drip coffee maker. Try this 30 count case as a one-month supply without taking up valuable space on your shelves. For home or commercial use. 2.25oz each, makes 360 cups total. 
100% Arabica Coffee
Signature blend of Brazil, Papau New Guiena, and Colombian Beans, French-Roasted
Direct Trade
Shade Grown
Washed
Elevation
Medium to Dark Roast
Coffee, made from roasted coffee beans, is one of the most popular beverages in the world with a rich flavor and contains caffeine, which can improve mental alertness, physical performance, and mood; it also offers antioxidant properties, potential risk reduction for certain diseases, liver protection, and social benefits when consumed in moderation as part of a balanced lifestyle.
Pre-measured Coffee Packs, offer convenient and consistent brewing, portability, reduced waste, freshness, and variety, making them a time-saving and hassle-free option for multi-cup brewing or on-the-go coffee needs.
Chocolate, Nutty, Smoky, Bold
Drip Coffee Maker: Tear bag open at cut seam and pour into a Katy's Large Flat-Bottom Coffee Filter. Place into brew basket of 10-12 cup drip coffee maker and add corresponding amount of water if needed to fill container. Brew and enjoy.
All Natural Ingredients
100% Vegan
Keto
Non-GMO
Gluten-Free
Dairy & Soy Free
No Chemicals or Preservatives
No Artificial Coloring or Flavors
No Fillers or Additives
Contains Caffeine (About 95 mgs)
No Sugar, Calories, or Carbs
Coffee Packs (30 Count)
Sale price
$49.95
Regular price
$69.95
I love this coffee!!!
This coffee is delicious. I love this big case size. I keep it in my garage and then bring in a few packs at a time. It lasts me for months and it's great to not to have to measure out coffee every morning.
Great for our office
We use this every day at our Gardening supply store office for our staff and customers. It's our favorite coffee - have ordered it now about 50 times!!
My husband and I love it
This has totally taken the hassle out of making coffee in the morning with three kids running around. We love it and have drank consisitently for over a year. Way better than the Cafe Bustello I used to drink.
Welcome to our community! Send us your at-home photos to be featured here.