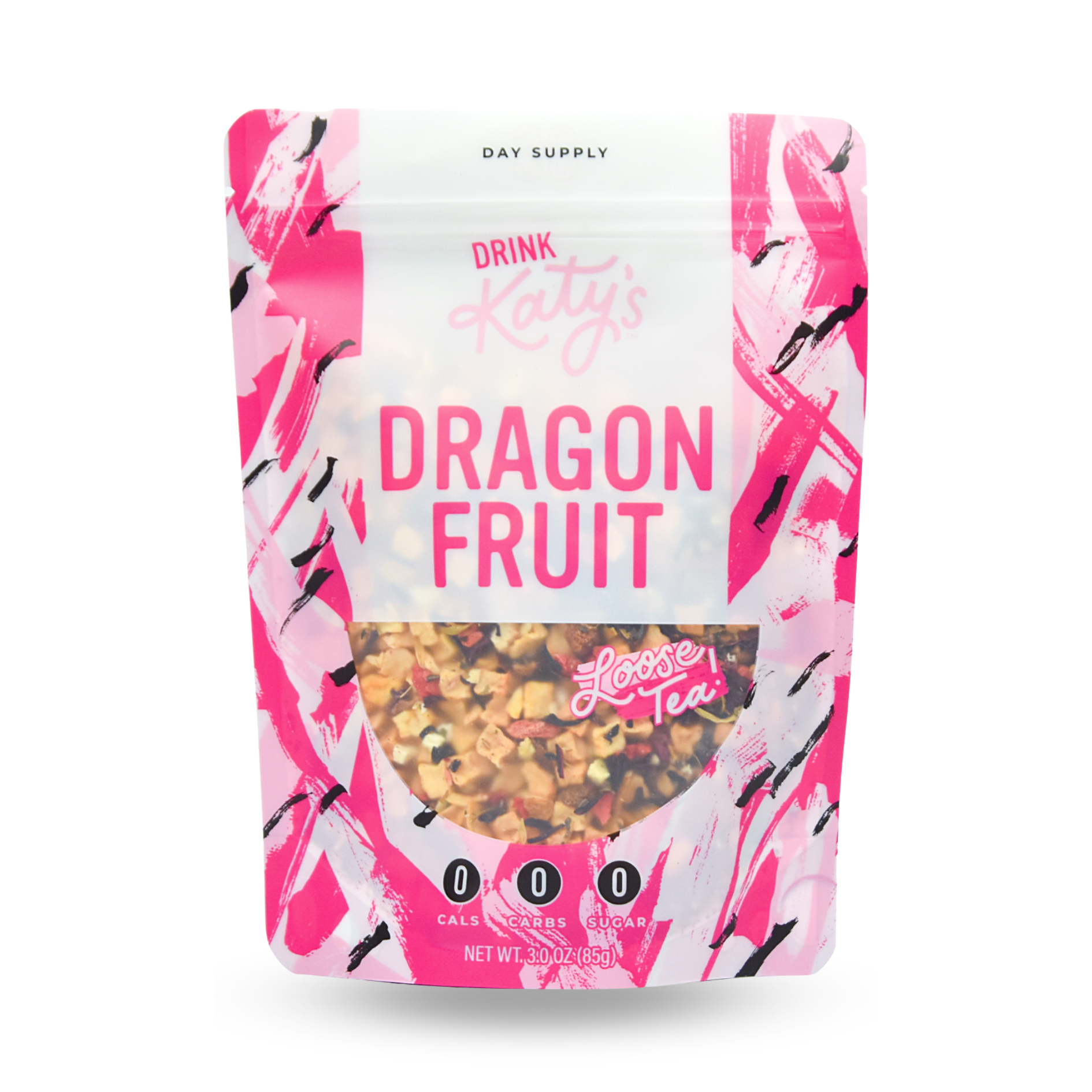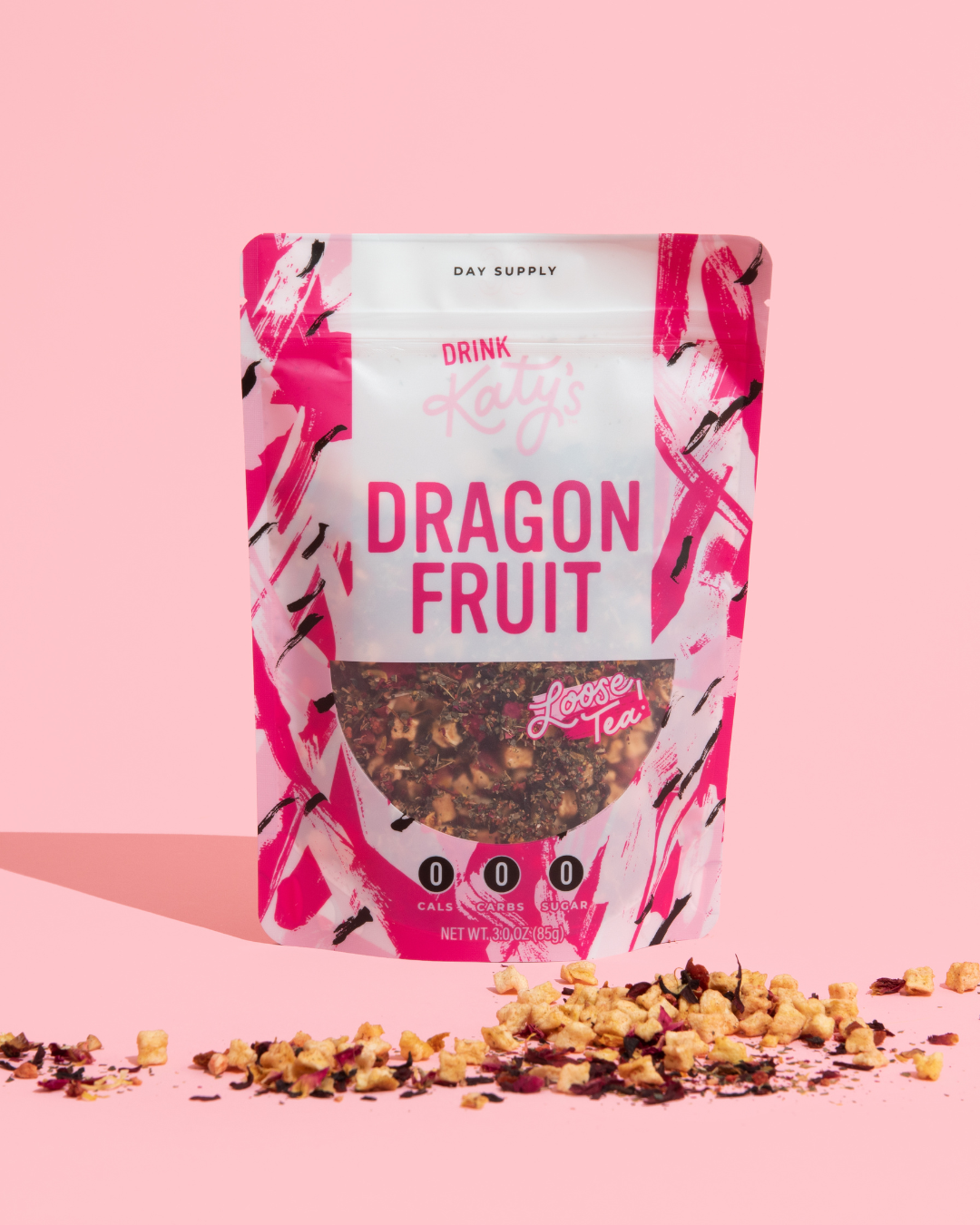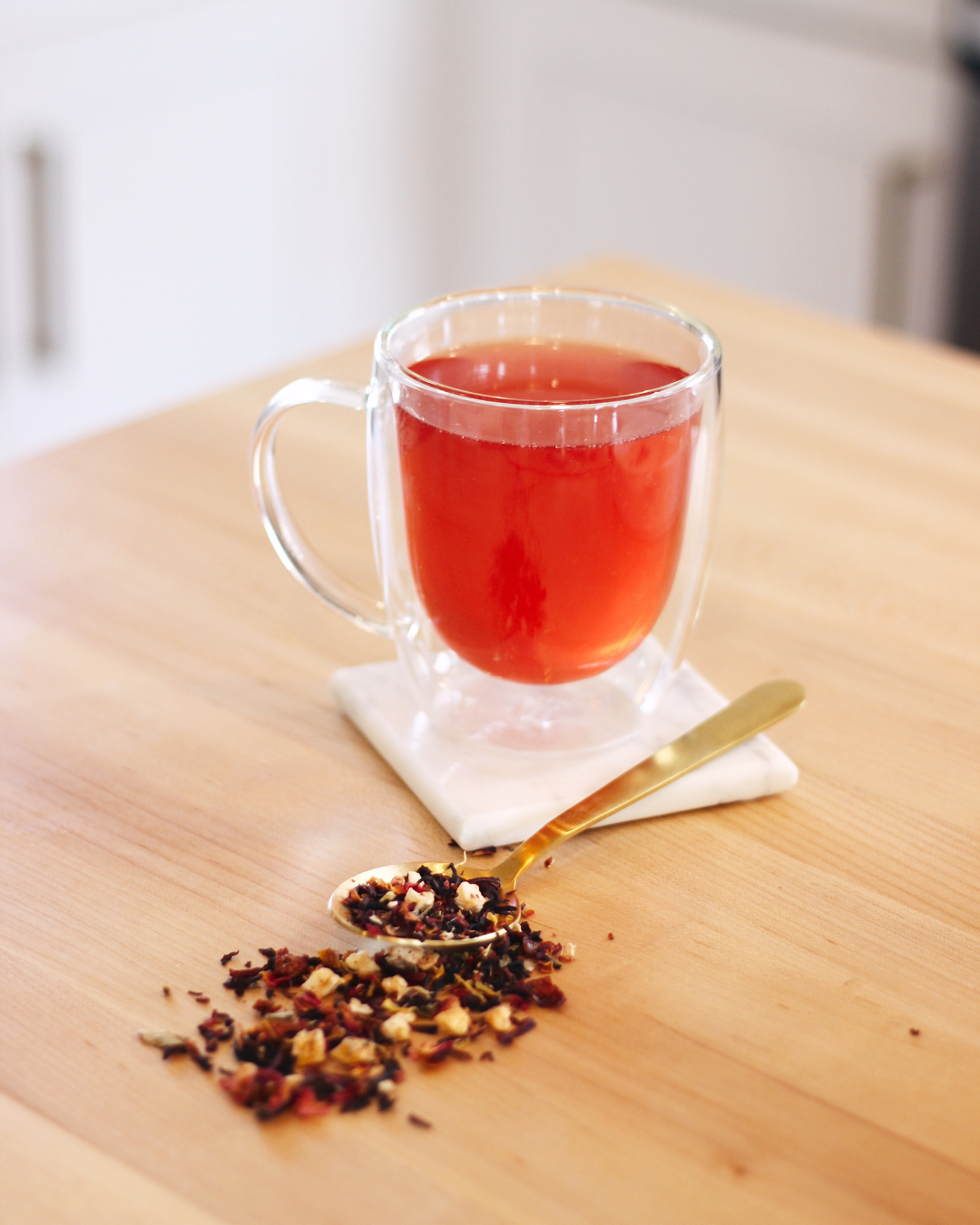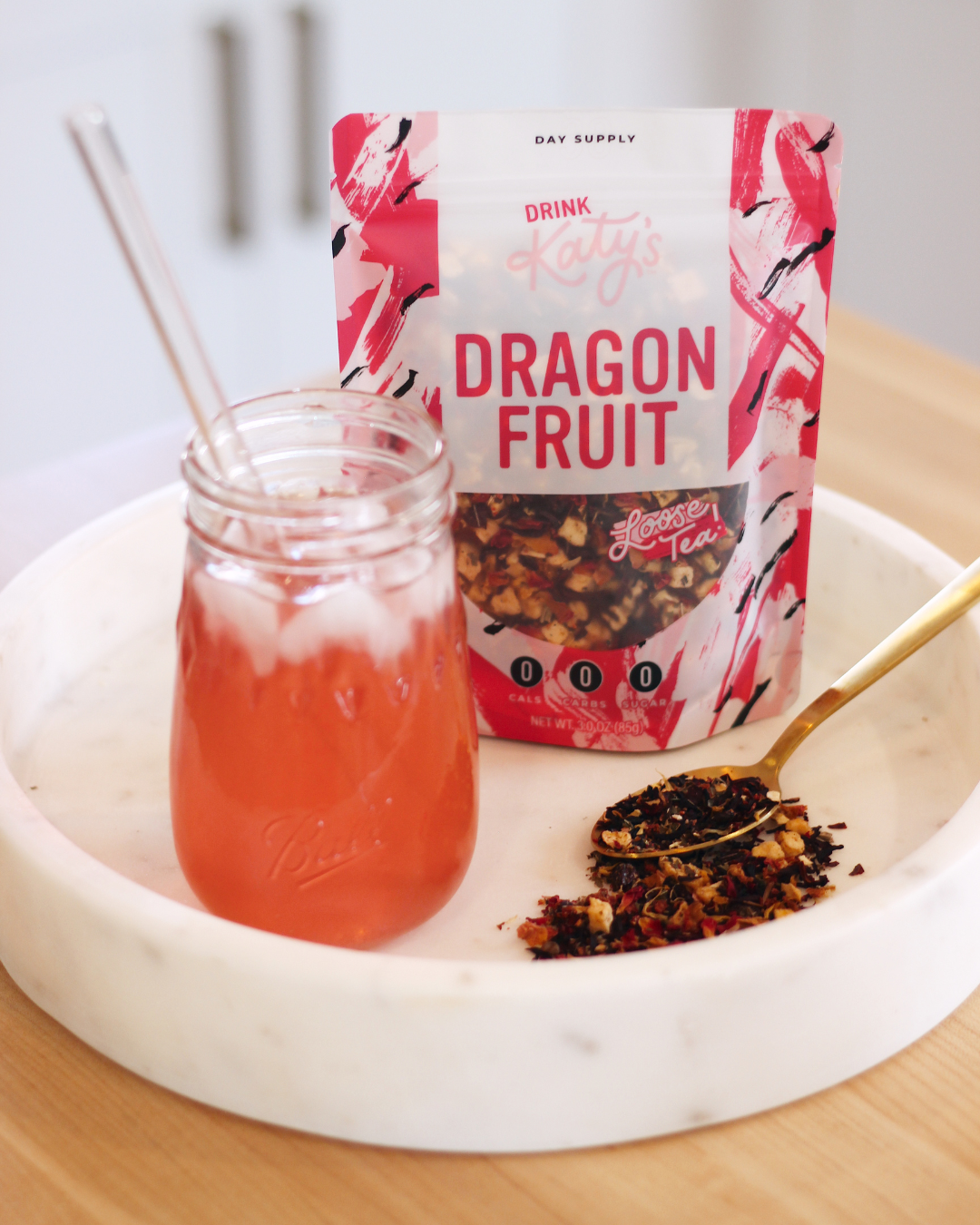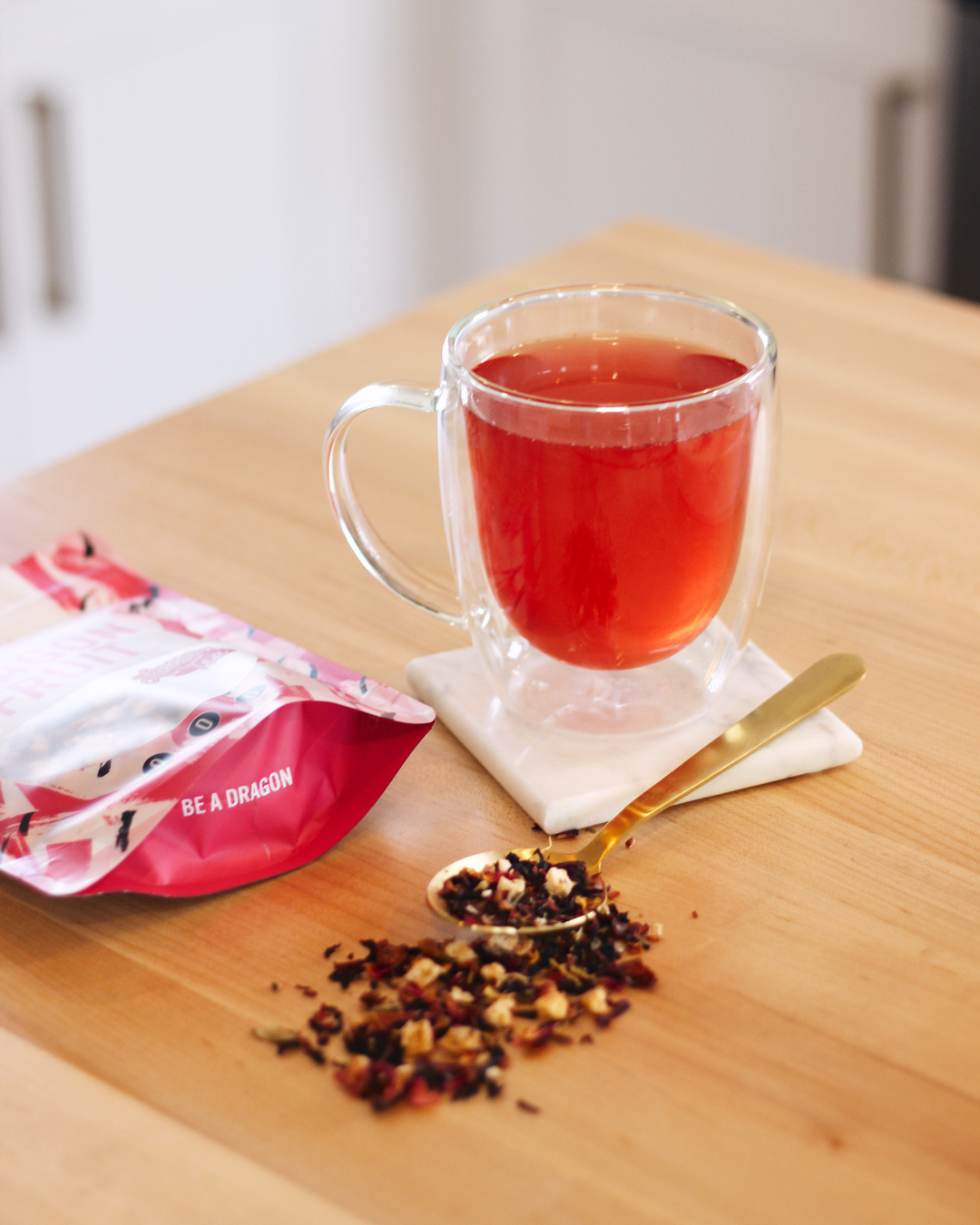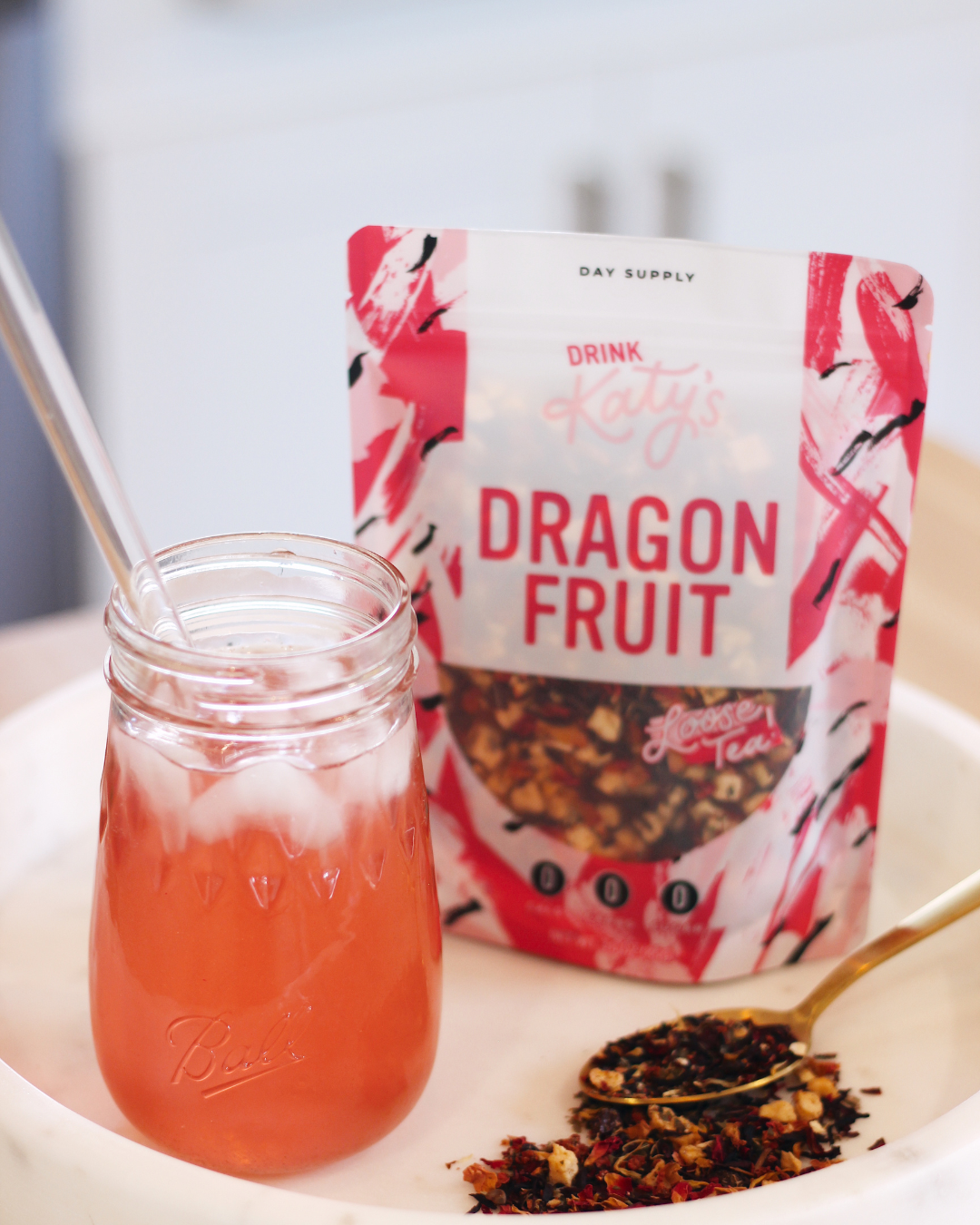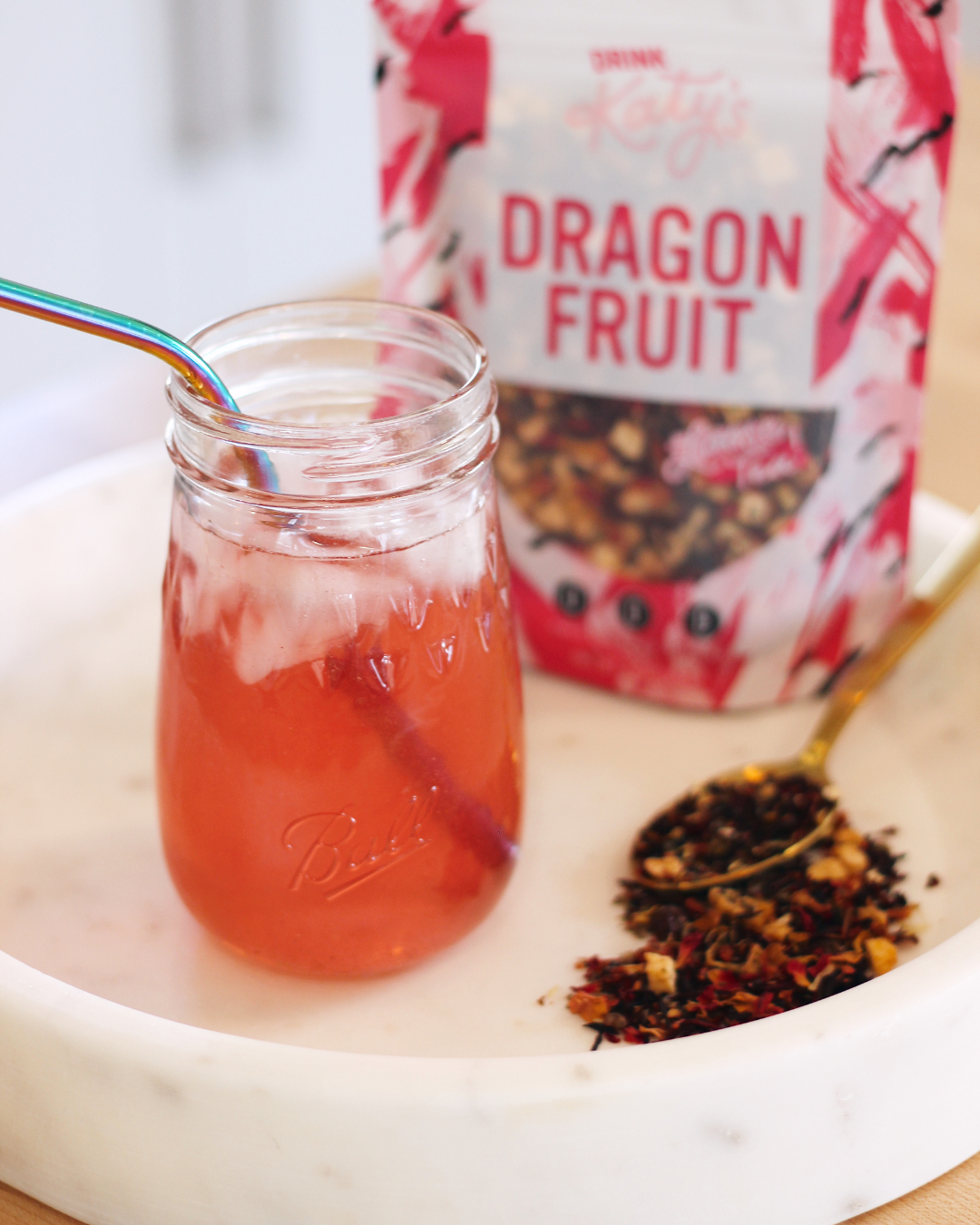 Sale price
$12.95
Regular price
$16.95
Embark on a vibrant journey with our Dragonfruit Herbal Tea. Imagine a tropical paradise where the sun-kissed dragonfruit reigns as the star. With every sip, let the exotic allure of dragonfruit and a symphony of tropical flavors transport you to a world of color and joy. Like a burst of sunshine in your cup, this enchanting blend is a reminder that every day is a canvas waiting to be painted with bright, delightful moments. Sip the rainbow, embrace the magic, and let this cup of wonder be your daily invitation to taste the extraordinary! 60 teaspoons, 30 day supply. Perfect for hot or cold brew. Zero calories, sugar, and carbs. Caffeine Free & Kid Friendly. 
Hibiscus Flowers, Rose Hips, Rose Petals, Marigold Flowers, Lemon Verbena, Apple Pieces, Pineapple Pieces, Strawberry Pieces, Dragonfruit Pieces, Orange Peels, All Natural Organic Dragonfruit Flavor.
Rose hips are nutrient-rich fruits that support immune system function, promote healthy skin, provide anti-inflammatory relief, aid digestion, enhance cardiovascular health, offer pain relief, assist in weight management, alleviate cold and flu symptoms, and act as potent antioxidants.
Hibiscus Flowers, with its antioxidant-rich, blood pressure-lowering, cholesterol-reducing, immune system-supporting, anti-inflammatory, and hepatoprotective properties, offers potential benefits for heart health, weight management, digestive health, diabetes management, and skin health.
Rose petals, may offer potential benefits such as antioxidant properties, skin health support, relaxation effects, and antimicrobial and anti-inflammatory properties.
Marigold flowers, may provide benefits for skin health, digestion, antioxidant effects, wound healing, menstrual discomfort, eye health, anti-fungal properties, and immune system support.
Lemon verbena, may offer potential benefits for digestion, relaxation, antioxidant effects, liver health, anti-inflammatory properties, respiratory health, sleep promotion, and weight management.
Apples, are a nutrient-rich fruit that may support heart health, weight management, blood sugar regulation, digestion, antioxidant protection, hydration, dental health, and cognitive function.
Pineapples, offer numerous health benefits, including digestive aid, immune system support, skin health, bone health, and anti-inflammatory properties due to their nutrient-rich content and bromelain enzyme.
Strawberries, offer a wide range of health benefits, including antioxidant-rich nutrients for heart, skin, and brain health, blood sugar regulation, weight management, immune system support, and improved digestion.
Dragonfruit, or pitaya, is a nutritious tropical fruit that offers benefits like antioxidants for heart and skin health, fiber for digestion and blood sugar regulation, and hydration support, making it a valuable addition to a balanced diet.
Orange peels, are rich in antioxidants and fiber, offering benefits such as digestive support, immune system boost, and skin health improvement.
Herbal teas, with their potential to promote relaxation, improve sleep, support digestion, provide antioxidants, boost the immune system, offer pain relief, aid respiratory health, enhance skin health, aid in weight management, and serve as a hydrating beverage, can be a valuable addition to a healthy lifestyle.
Katy's Love Tea Infuser: Scoop two teaspoons of tea into our silver or gold love tea infuser and steep in hot to boiling water for 3-5 minutes.
Katy's Tea Bags: For hot or cold brew - brewable in a single cup or large batch pitcher to gallon size to keep in your fridge. Follow instructions on bag.
Katy's Tea Tumbler: Scoop four teaspoons of tea inside bottom infuser and fill the top with cold water. Let steep for 3-5 minutes then enjoy your iced tea to-go!
Katy's Disposable KCups: Scoop two teaspoons into iFill Kcup compatible in all KCup machines for a convenient single cup hot tea. Then dispose.
Katy's Reusable KCups: Scoop two teaspoons into the pink reusable KCups compatible in most KCup machines for a convenient single cup hot tea. Clean and reuse.
...Or your own method!
All Natural Ingredients
100% Vegan
Keto
Non-GMO
Gluten-Free
Dairy & Soy Free
No Chemicals or Preservatives
No Artificial Coloring or Flavors
No Fillers or Additives
Caffeine Free
Kid Friendly
No Sugar, Calories, or Carbs
Dragonfruit Loose Tea
Sale price
$12.95
Regular price
$16.95
Full Of Flavor
This tea is so aromatic and so flavorfully. We all fell in love with it including my son when I made it iced.
This Dragon Slays!
It's been a long time since I've used leaf tea but thought I'd give this flavor a try after seeing a dragonfruit at the grocery store. I'm not a hot tea drinker and only make cold brew. I am in love with this tea, it's a beautiful color and I will be purchasing it again.
My Favorite Tea
The dragonfruit tea is my absolute favorite! I recommend it to everyone. We made healthy jalapeno margaritas with it and they were delicious.
Welcome to our community! Send us your at-home photos to be featured here.