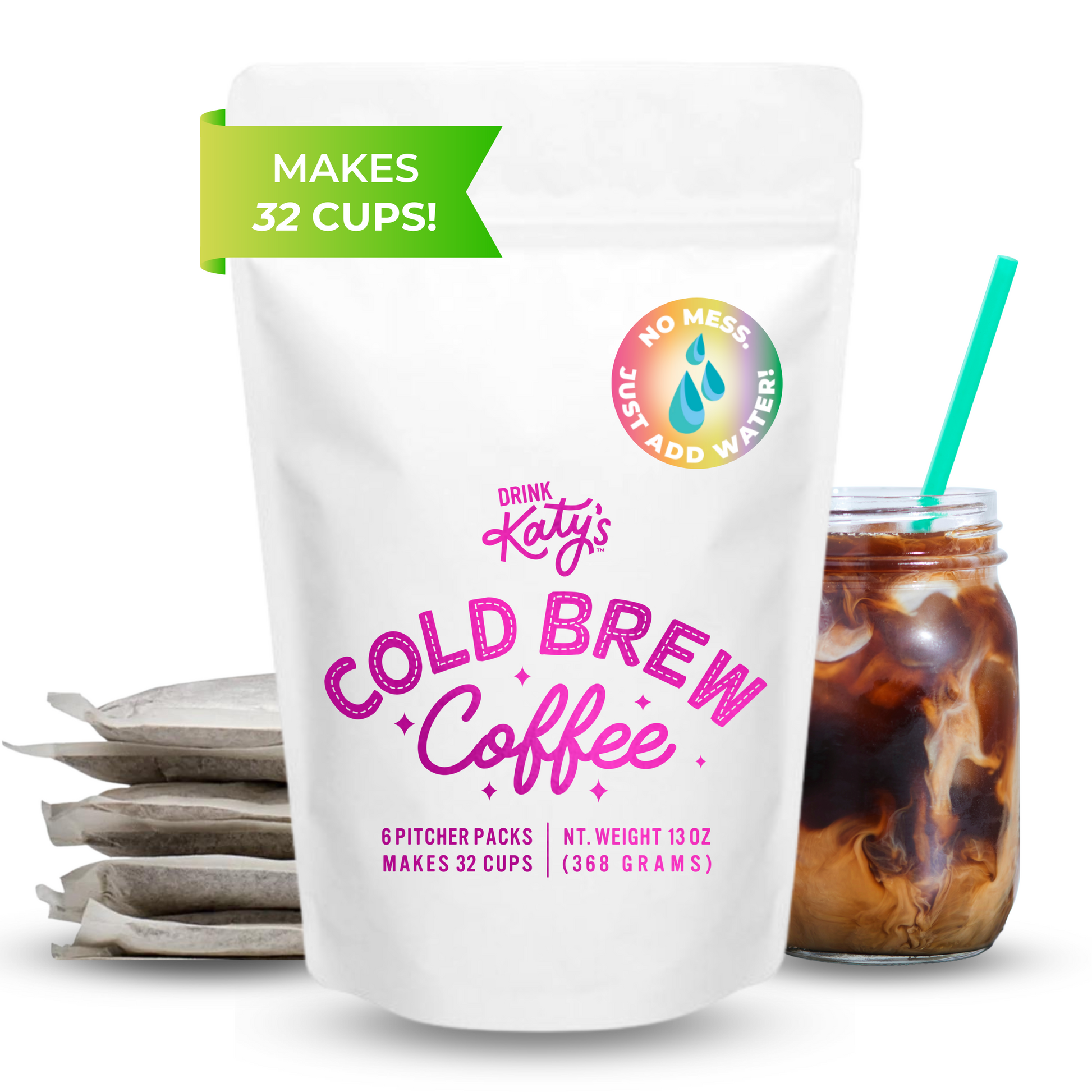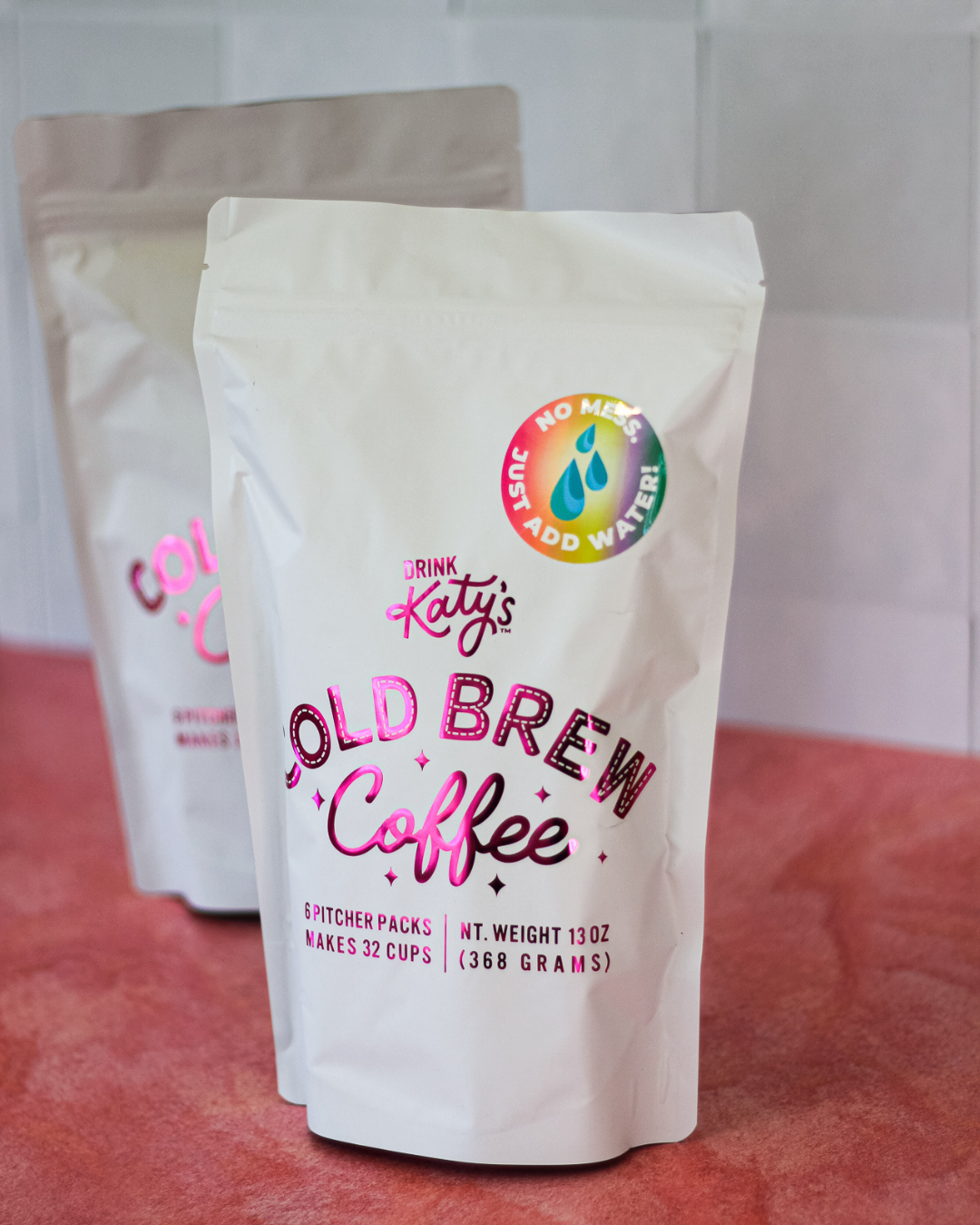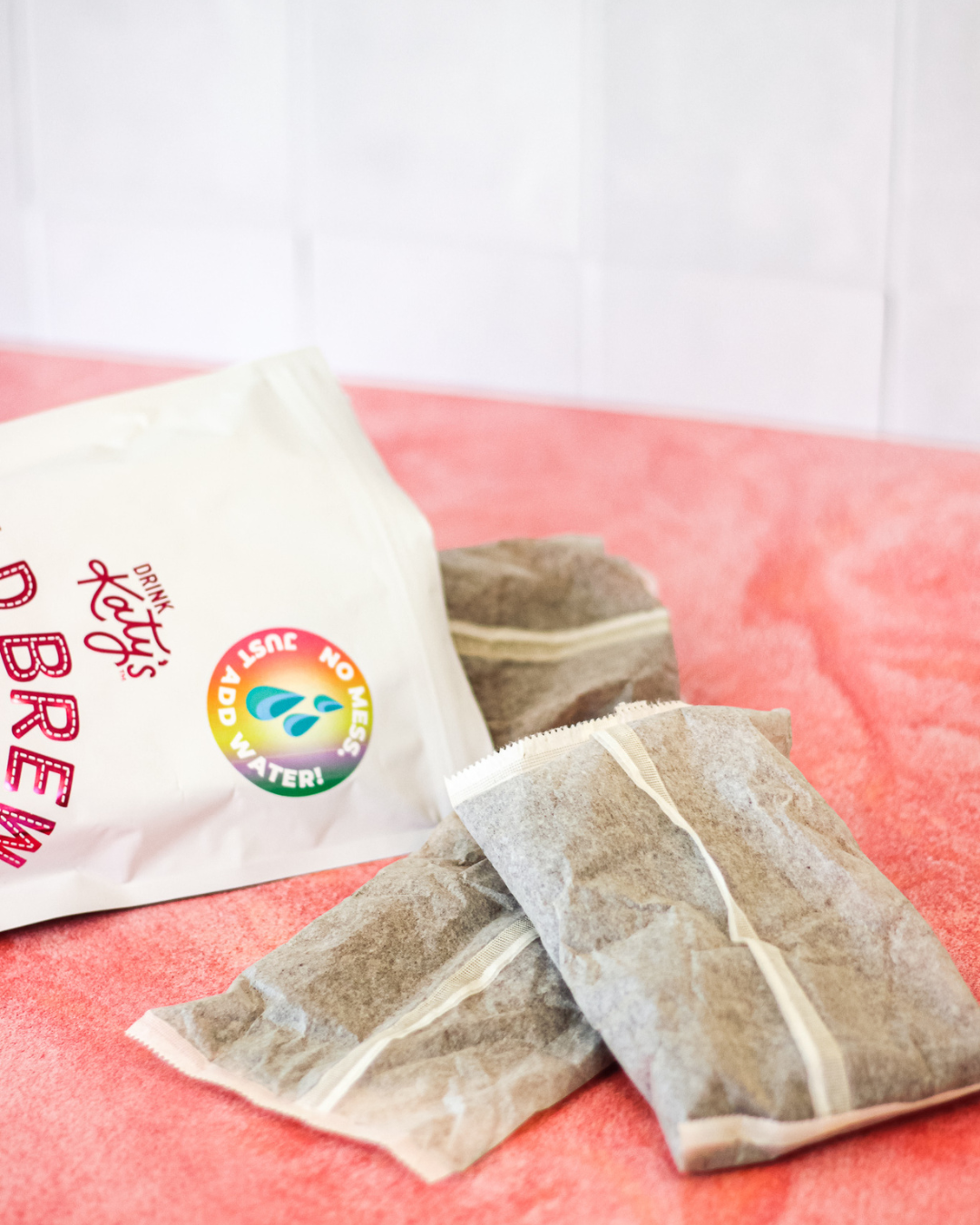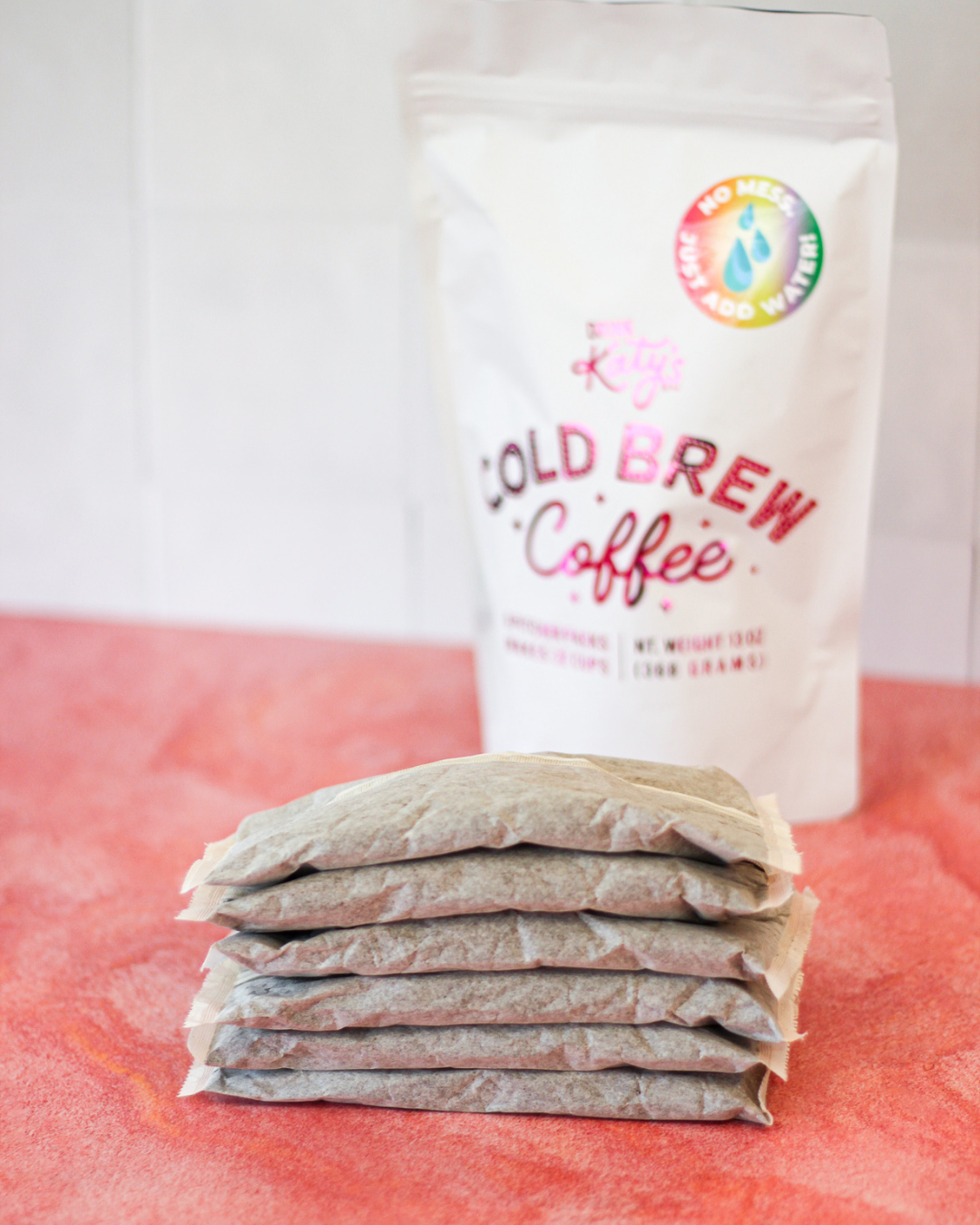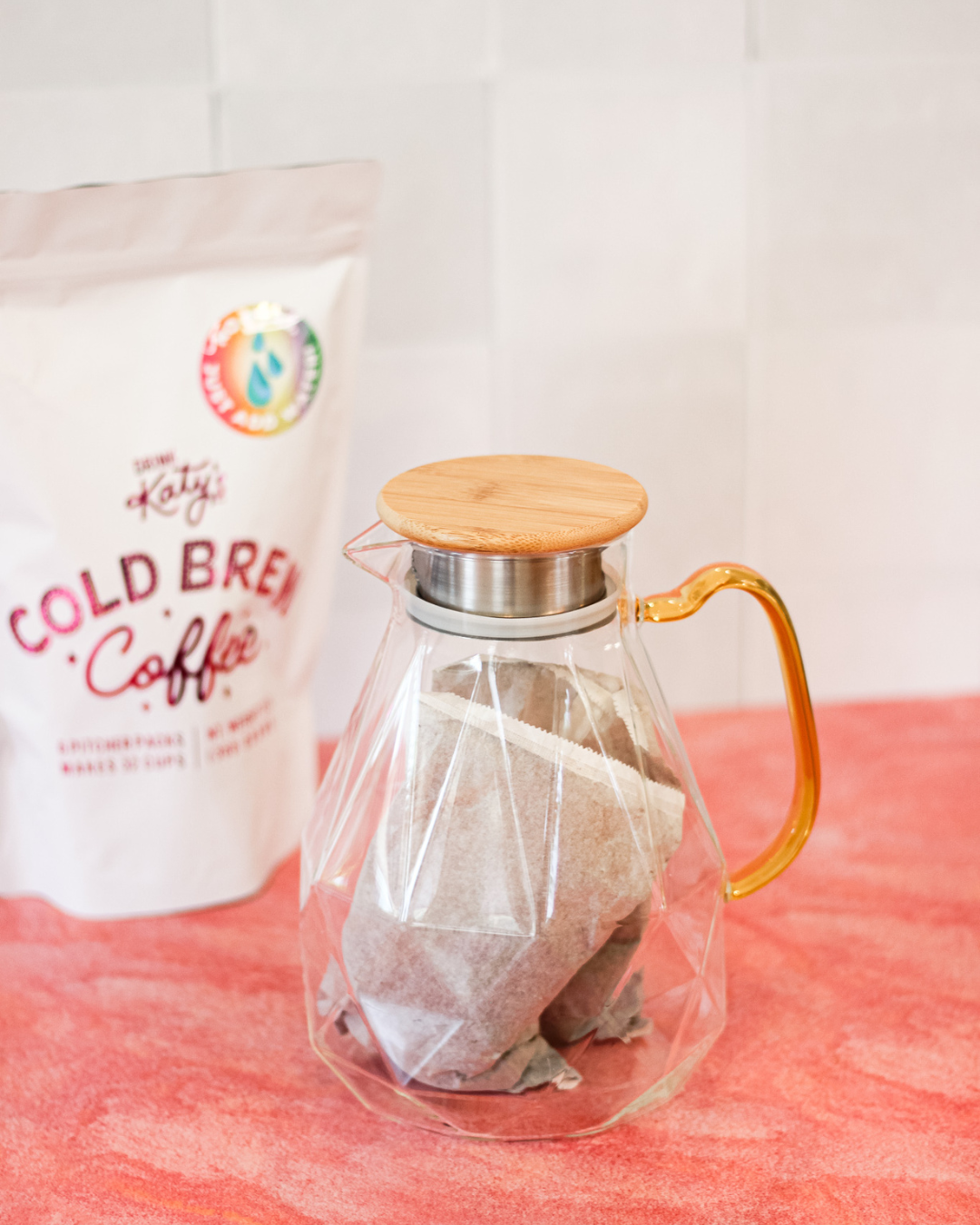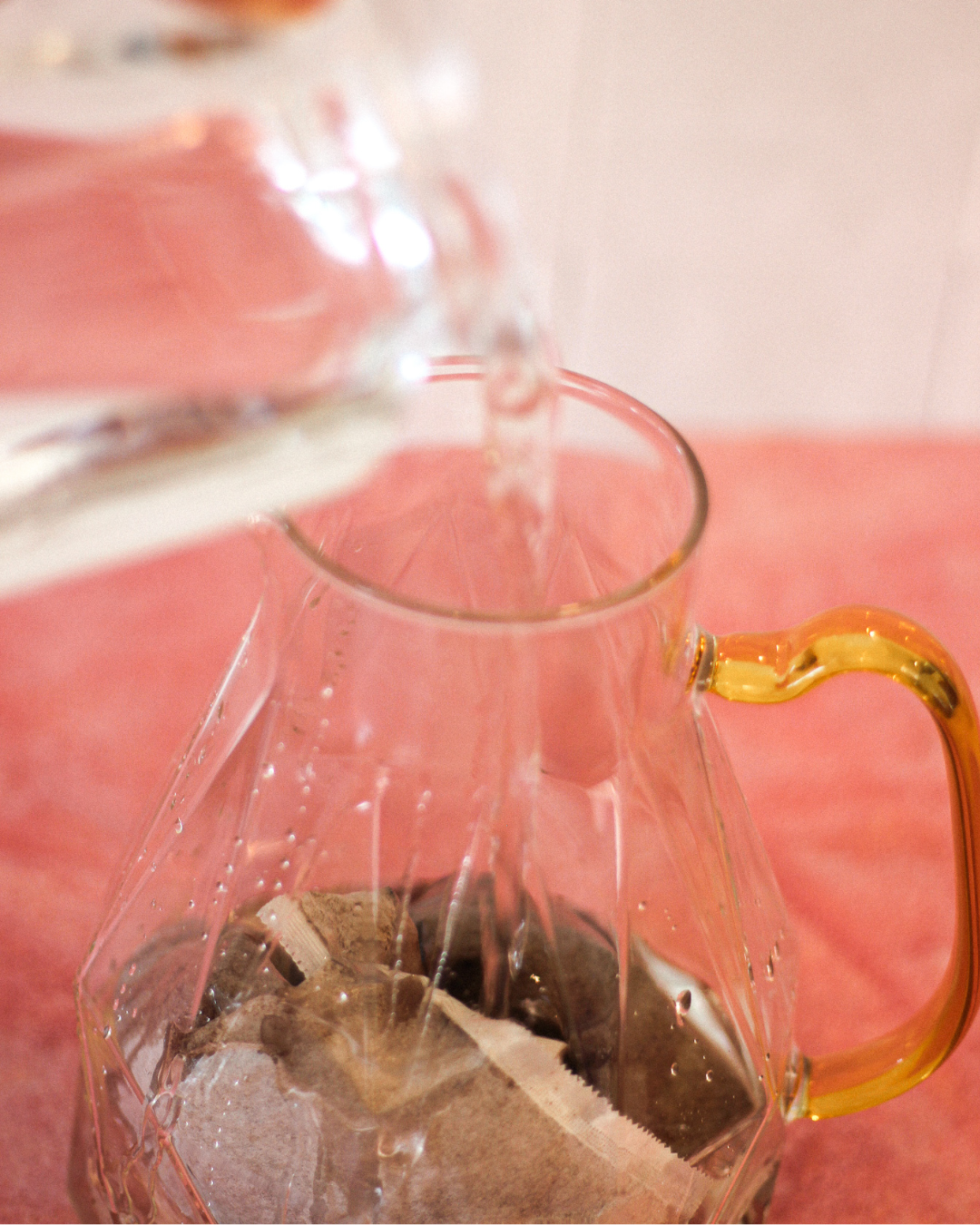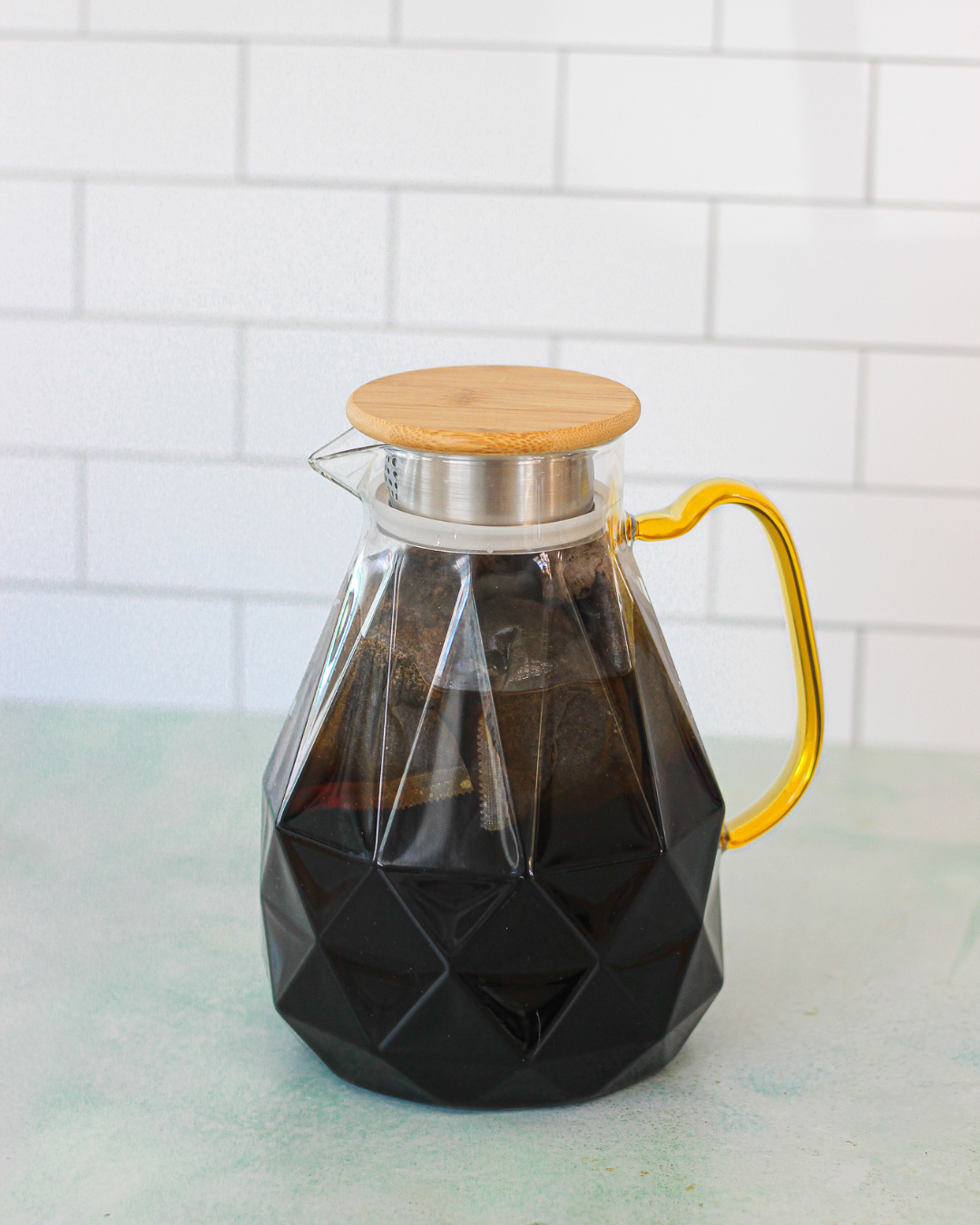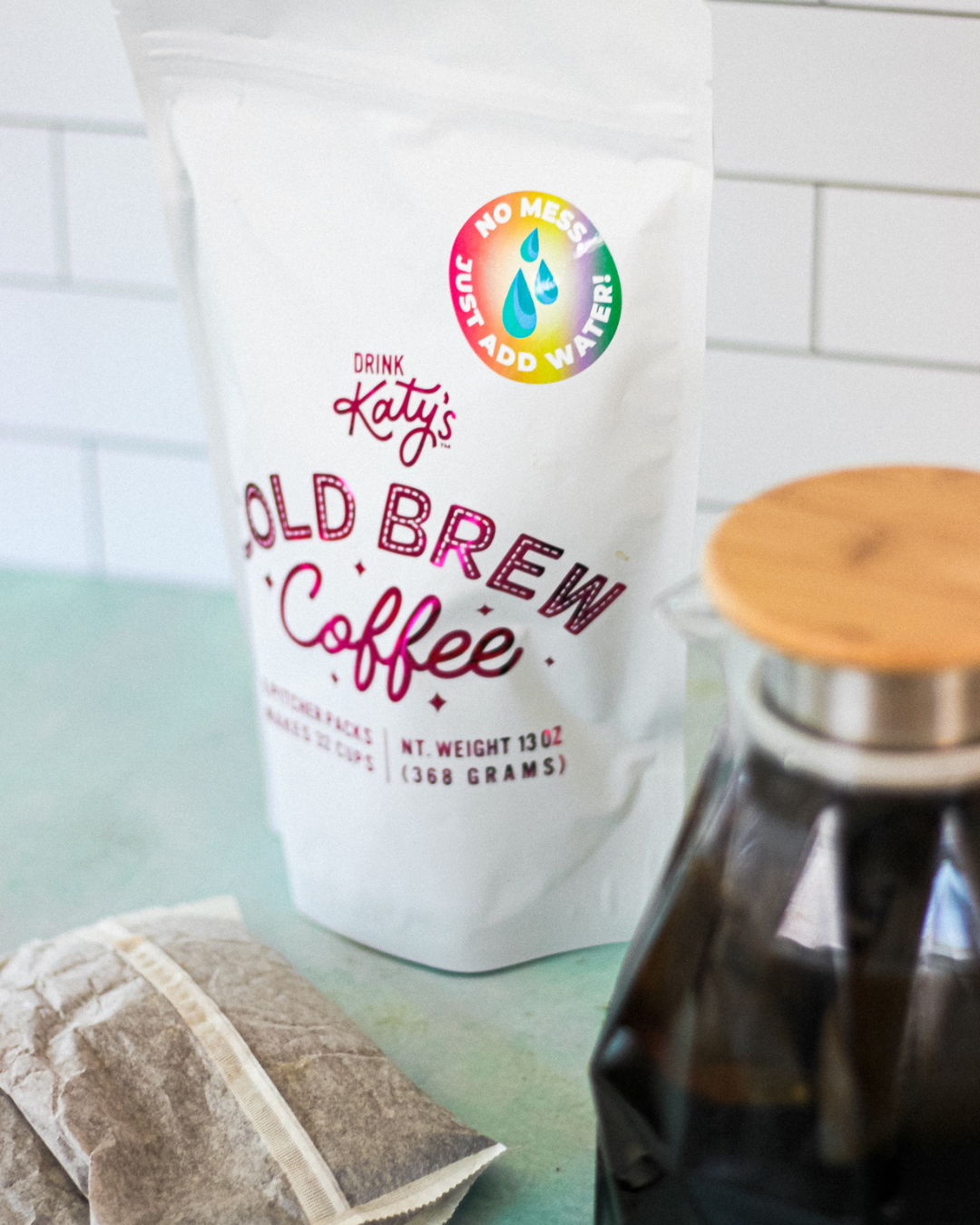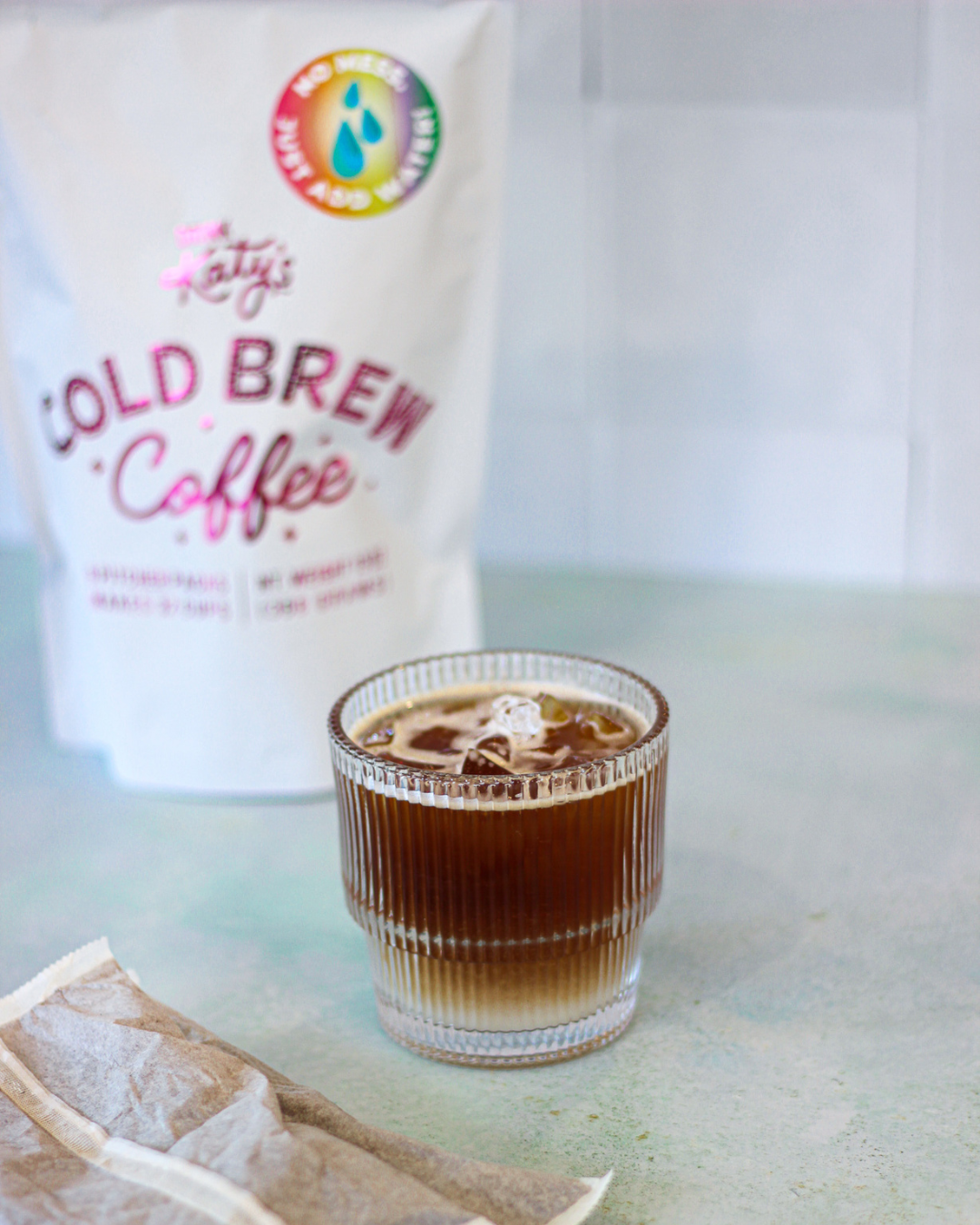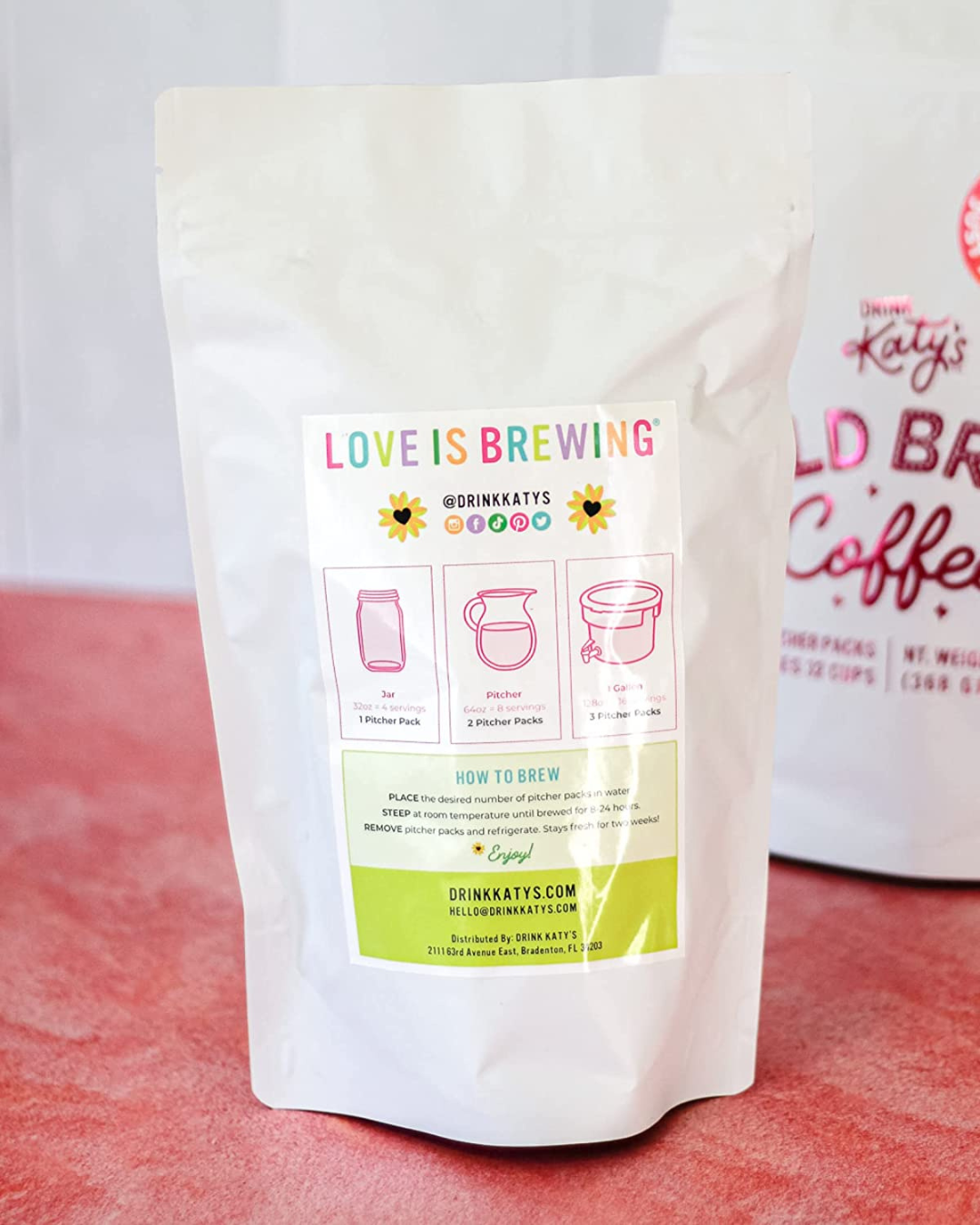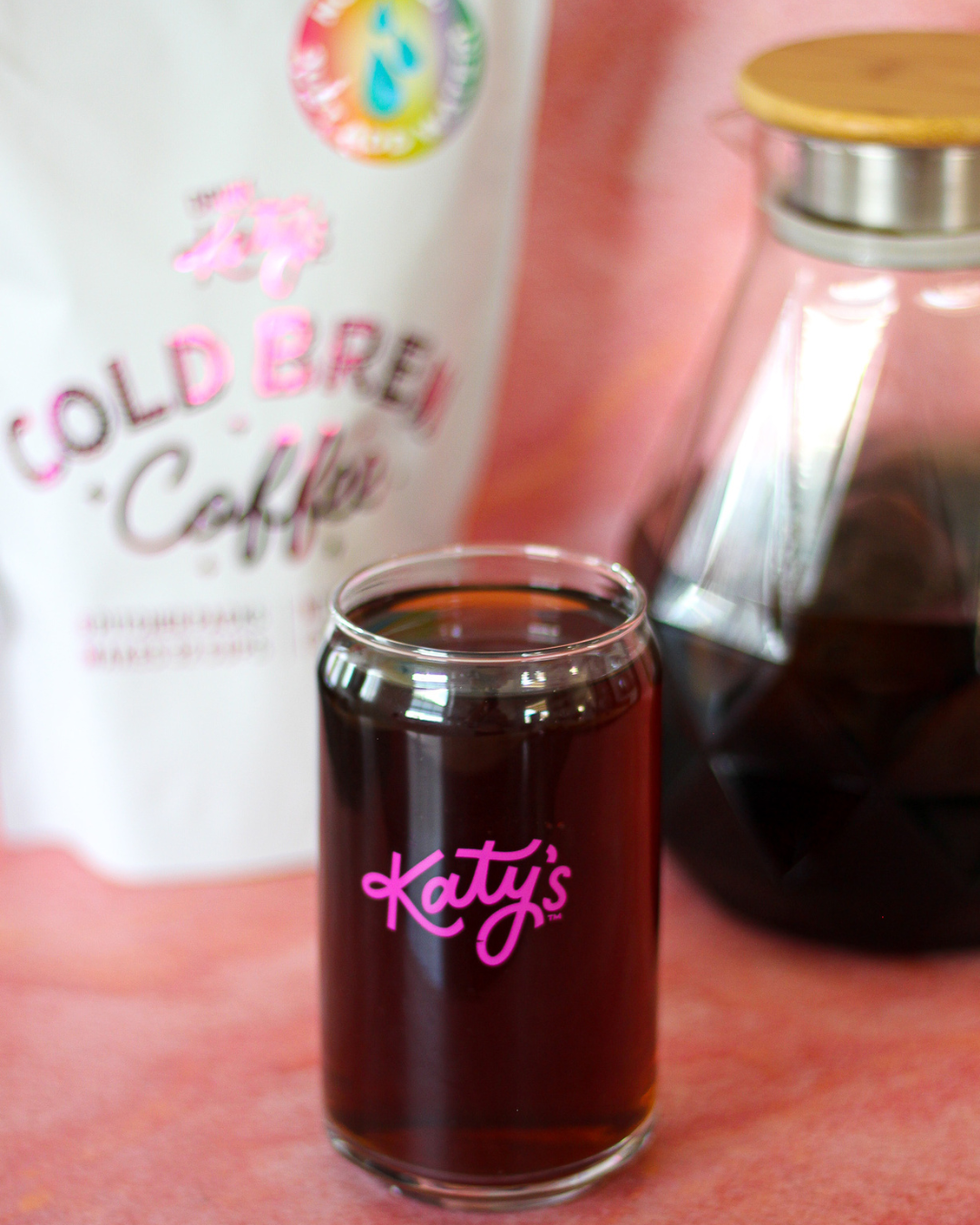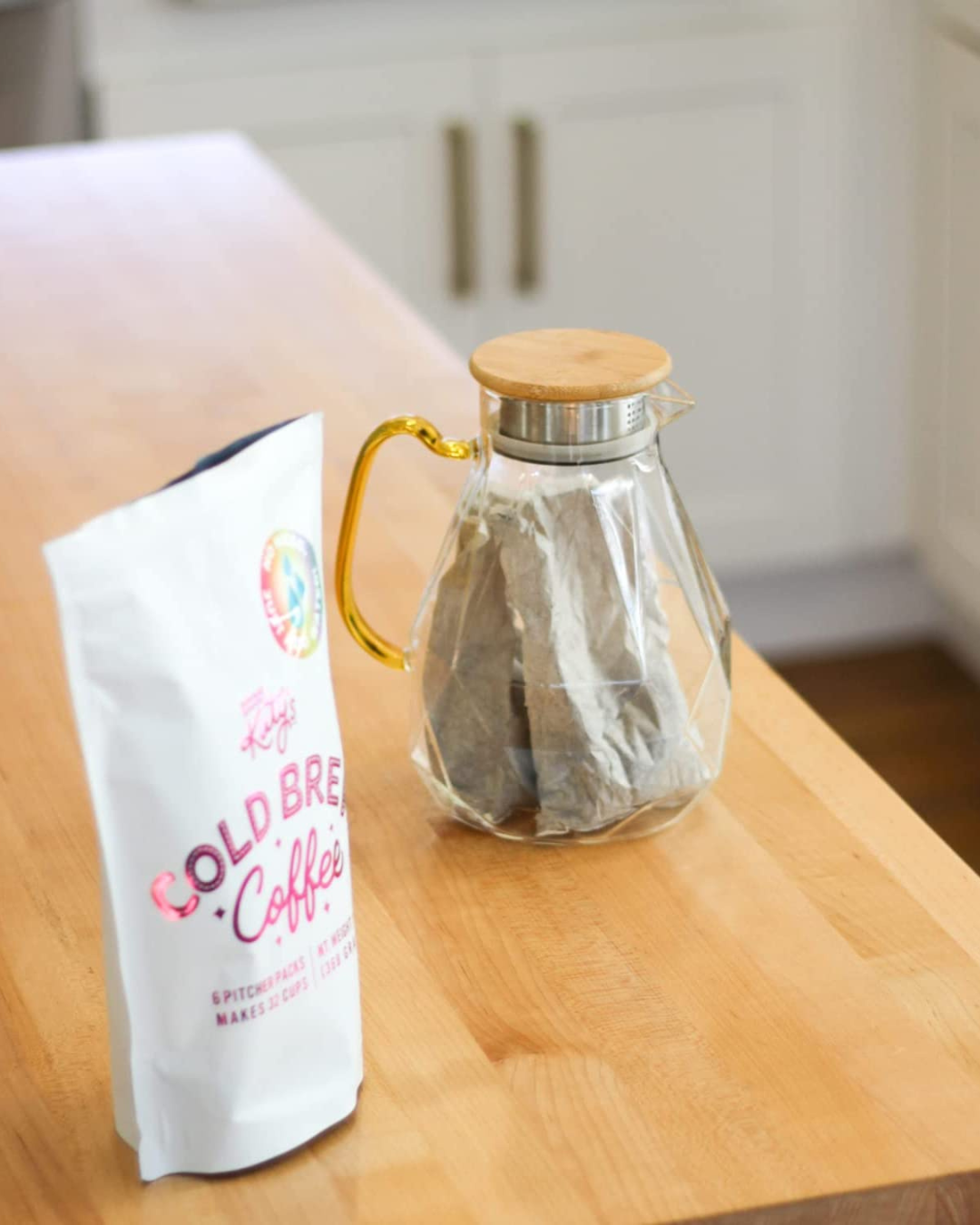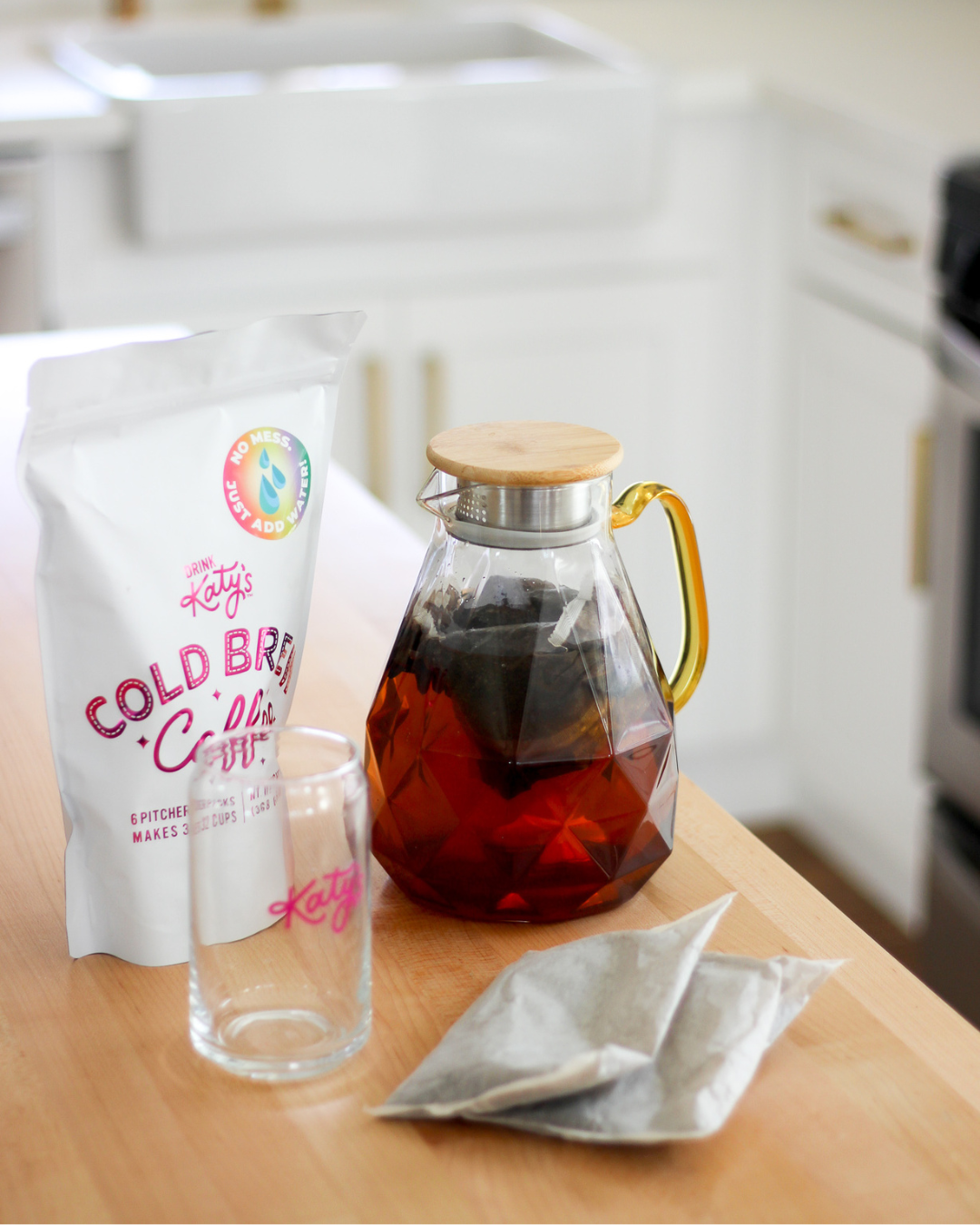 Sale price
$18.95
Regular price
$24.95
Finally, cold brew coffee that is delicious, smooth, not bitter, healthy, easy to make, leaves no mess, and is better than coffee-shop quality! Be your own barista and meet Katy's cold brew pitcher packs. All you have to do is place our convenient pre-measured filter packs in any container with water, steep for 24 hours, and enjoy! Low acid coffee, high caffeine, stays fresh for two weeks. 6 pitcher packs = 32 cups total.
100% Arabica Coffee
Direct trade sourced from local farmers in the Matas de Minas region, Brazil
Shade Grown at 1000 Feet
Medium to Dark Roast
Washed
Cold brew coffee, is made by steeping coarsely ground coffee beans in cold water for an extended period, resulting in a smooth and less acidic coffee concentrate with higher caffeine content, which can be served in various ways.
Cold brew coffee offers several benefits, including reduced acidity, a smoother and mellow flavor, lower bitterness, higher caffeine content, versatility in serving options, long shelf life, customizable strength, refreshing and hydrating properties, and energy-efficient preparation without the need for heating water.
Our cold brew coffee packs, provide the convenience of pre-measured, mess-free, and portable coffee grounds, offering a consistent flavor profile, customizable strength, and extended shelf life for easy and accessible cold brew preparation.
Chocolate, Nutty, Smoky, Cinnamon, Bold, Smooth
Brew in any size container, quart, pitcher, or gallon at a time. Make sure it has a wide opening and be very gentle with the packs to not tear, we use a special, thin, biodegradable cold brew filter paper to let the best extraction possible through.
1. Choose a wide opening container. Place desired amount of filter packs depending on your brew size and fill with corresponding cups of water.
2. Let steep at room temperature for 24 hours.
3. Very gently remove the packs, refrigerate, and enjoy!
Stays fresh for two weeks.
All Natural Ingredients
100% Vegan
Keto
Non-GMO
Gluten-Free
Dairy & Soy Free
No Chemicals or Preservatives
No Artificial Coloring or Flavors
No Fillers or Additives
Contains Caffeine (About 150 mgs)
No Sugar, Calories, or Carbs
Cold Brew (6 Packs)
Sale price
$18.95
Regular price
$24.95
Great Tasting Gourmet Cold Brew!
Really enjoyed this coffee!! I don't like weak coffee and this has a lot of quality high-end flavor. A 12 ounce Cold Brew is $4.95 at Starbucks ... Katy's is 1/3 the cost and I can afford to have it every day if I choose at home where it's convenient and without the waste of throw away cups. Love supporting small businesses! Will purchase again!
Great tasting cold brew!
What an amazing and smooth taste at a much better cost than others. I love the convenience of these I now make it at home and my office.
Best cold brew I've found!
Love these packs of cold brew! I've tried lots of other brands for cold brew because I prefer making it in batches at home and this is the best flavor of cold brew! I love it so much that it's on a subscription! I use the County Line cold brew pitcher without the filter and 2 of these packs work perfect in it.
Welcome to our community! Send us your at-home photos to be featured here.