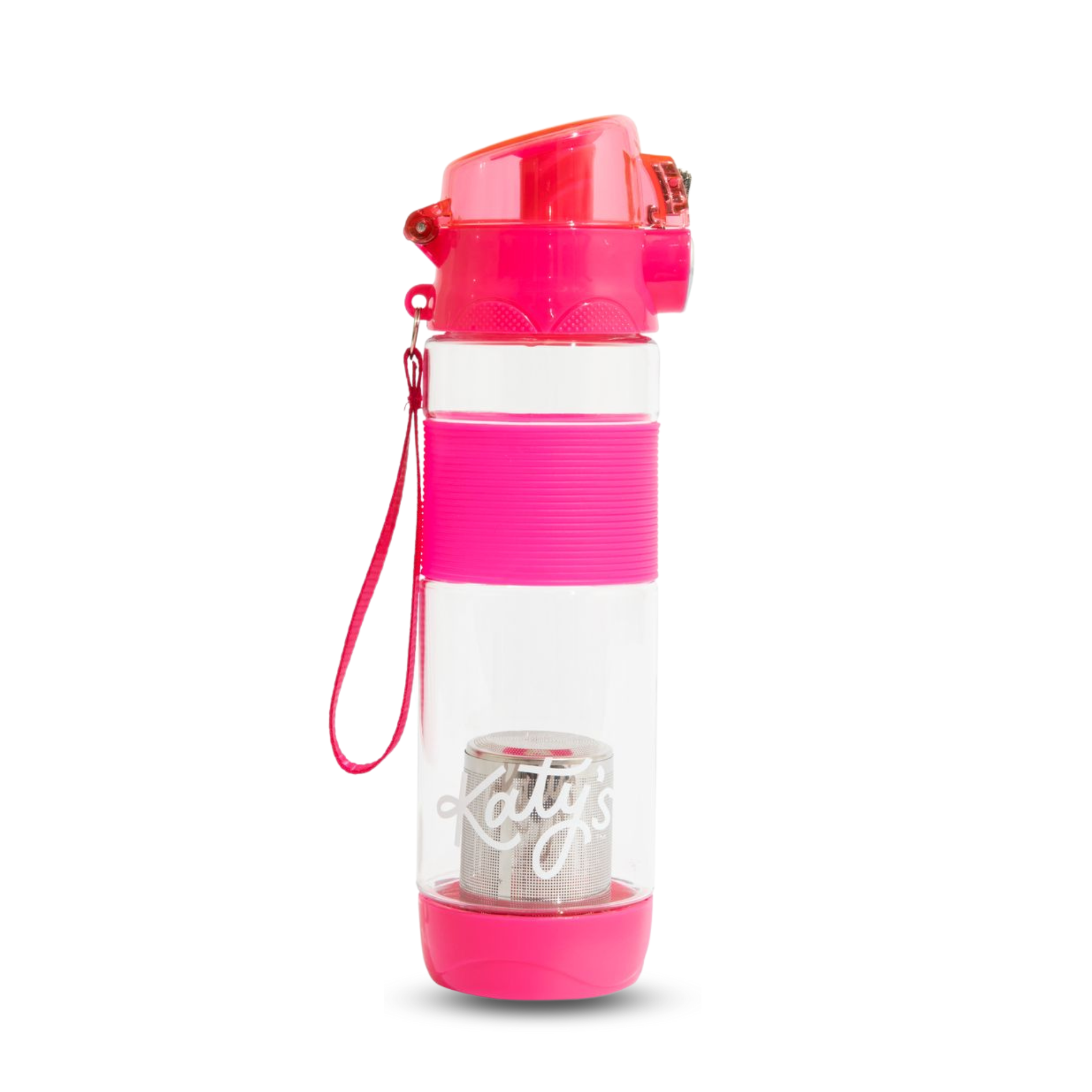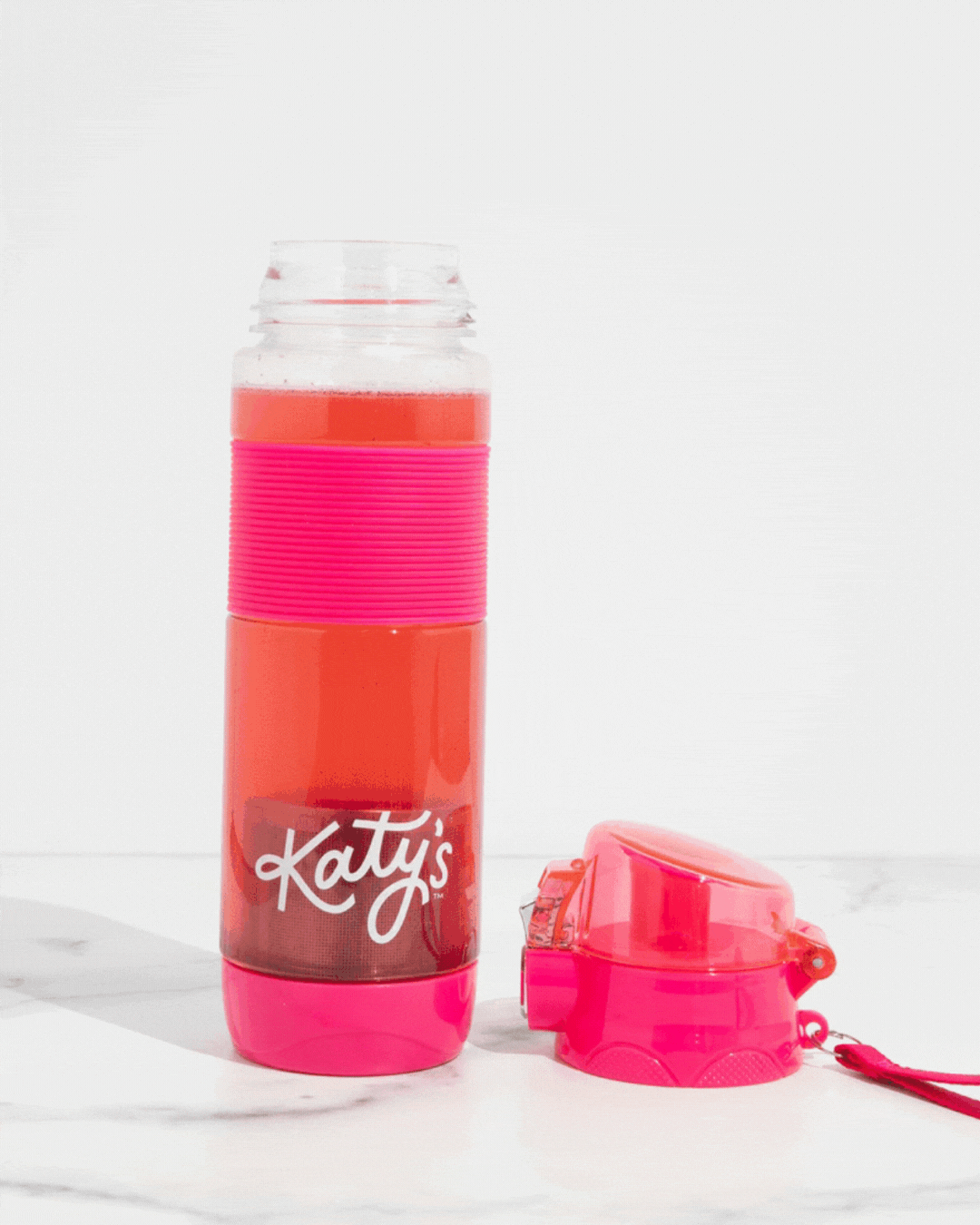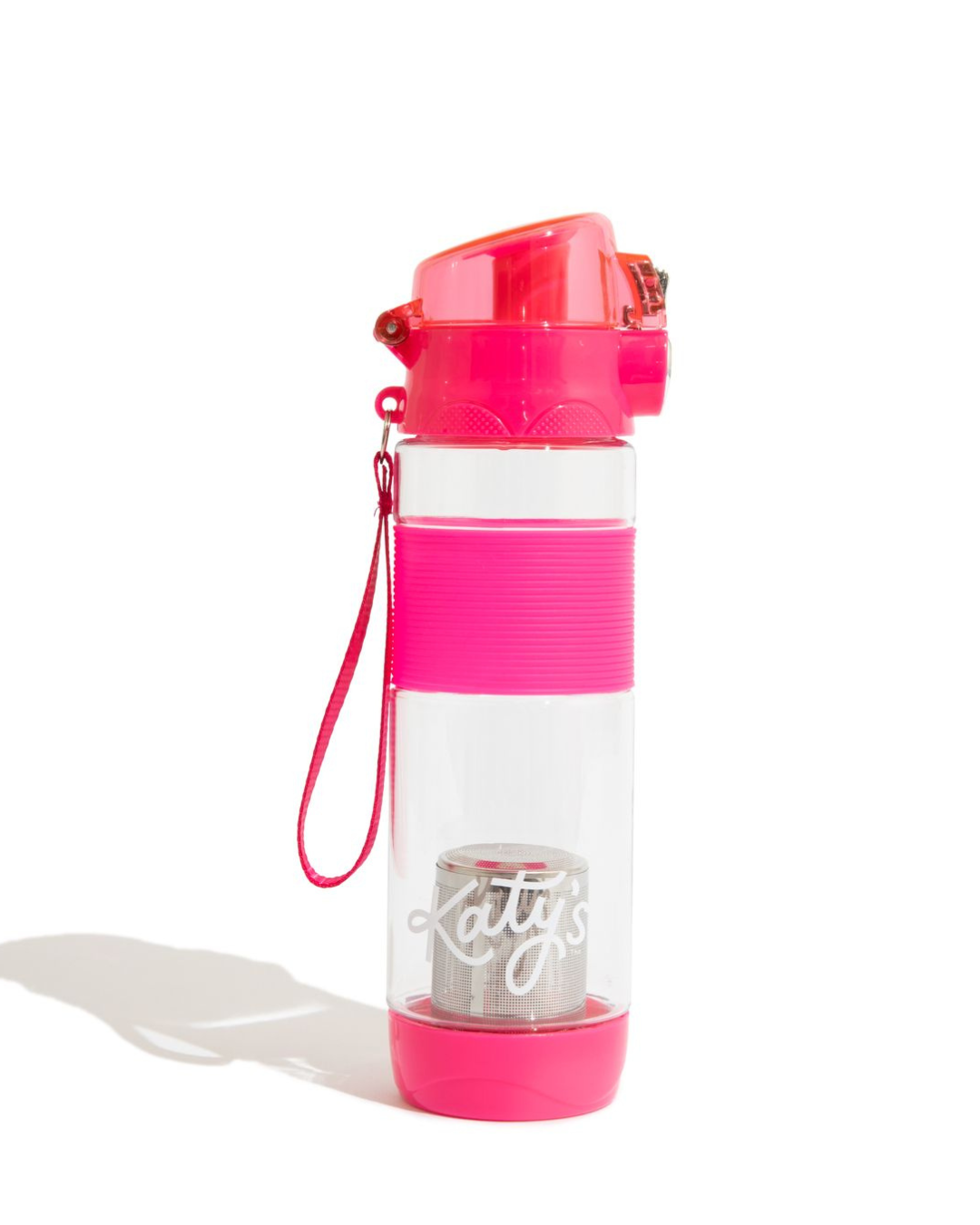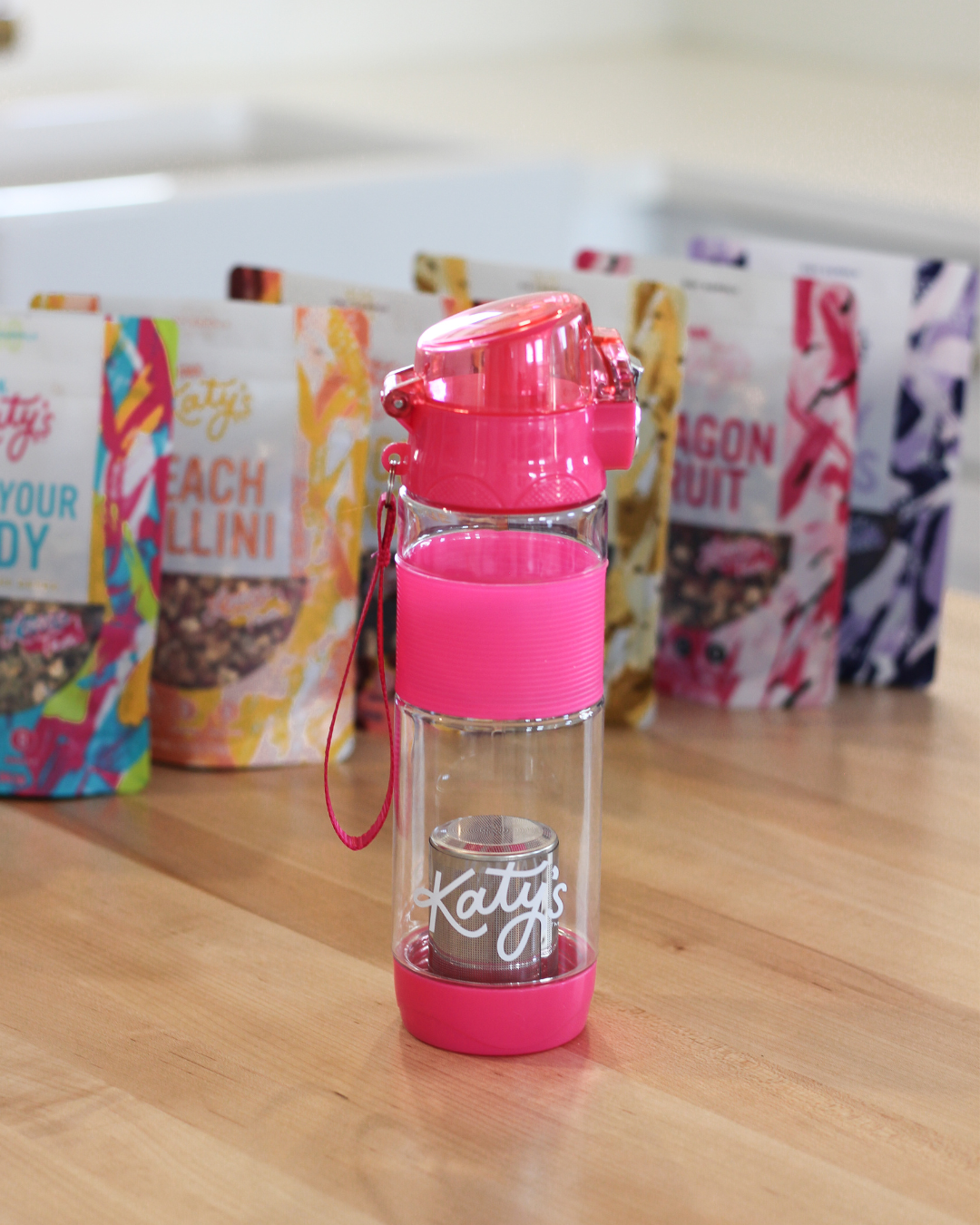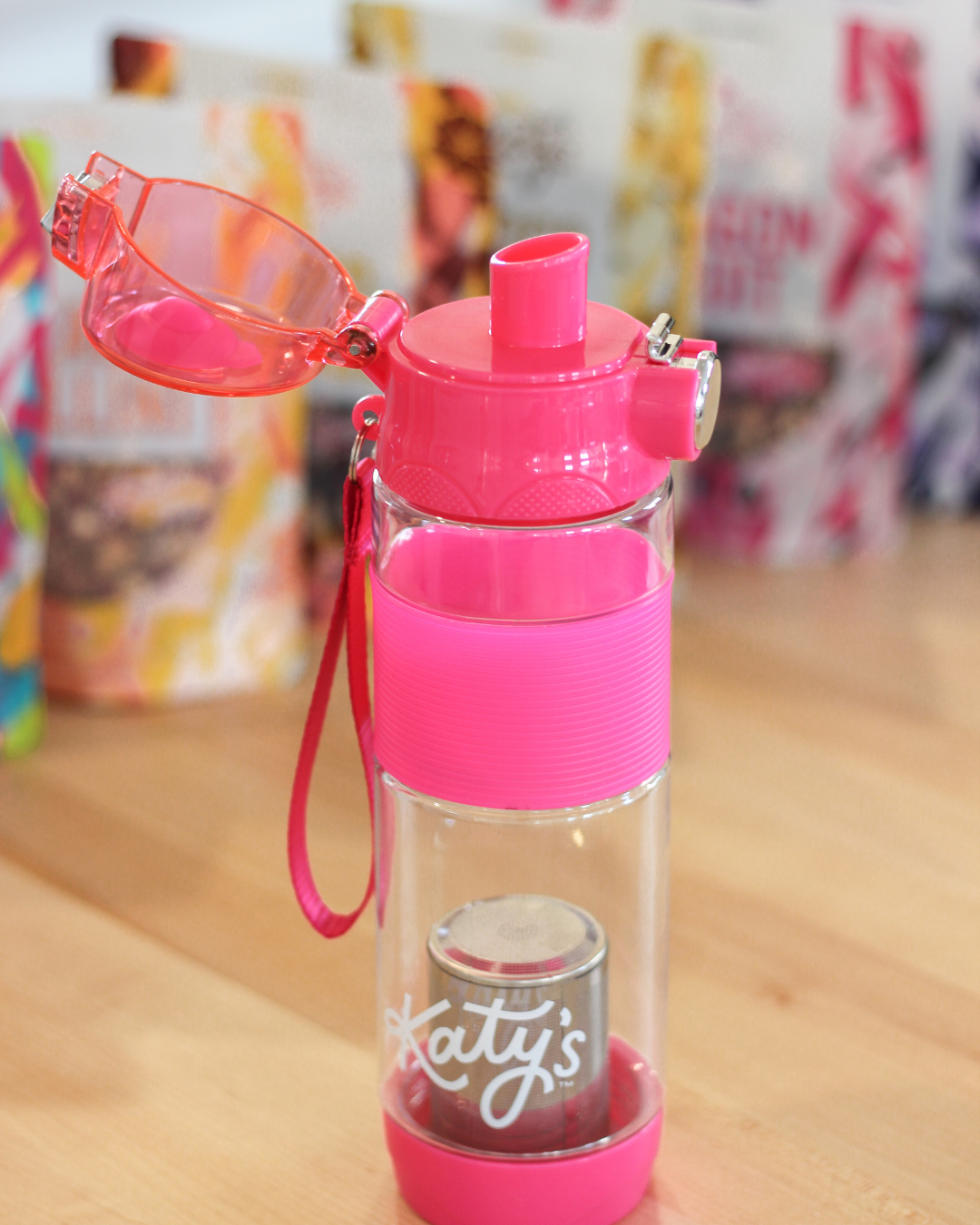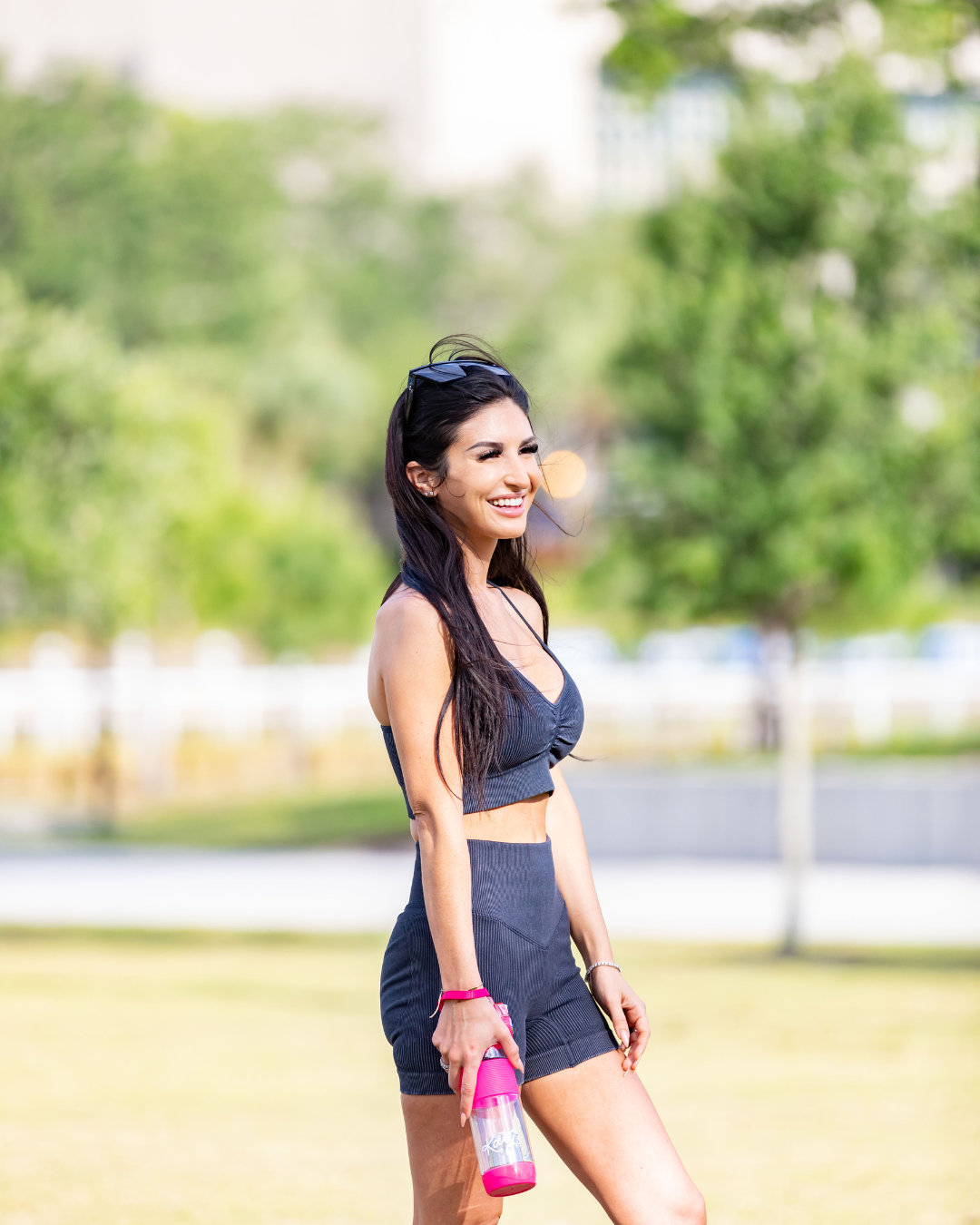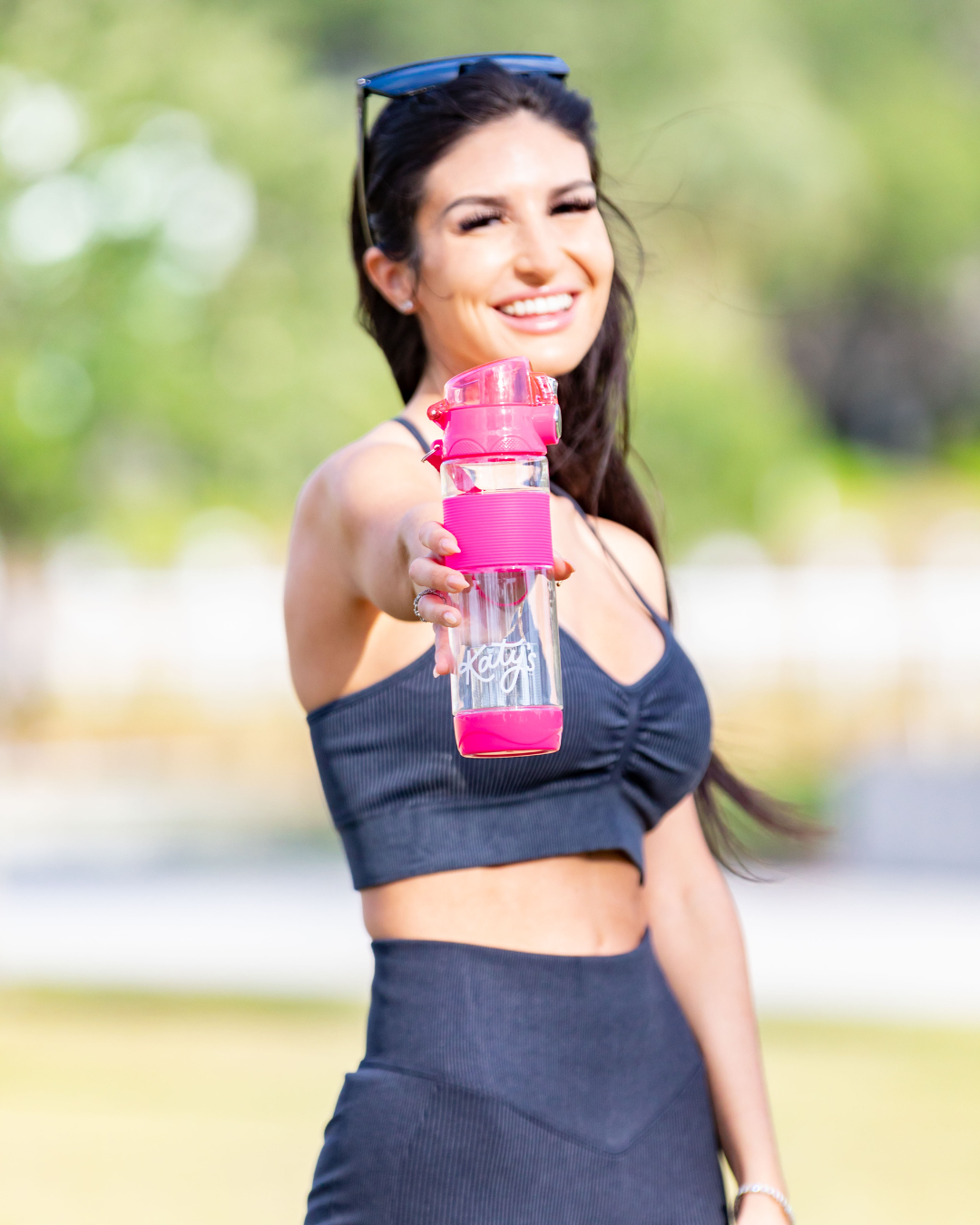 Sale price
$26.95
Regular price
$34.95
Daily hydration just got way easier + fun with our 
Cold Brew Tea & Infusion Tumbler
! Simply choose any loose tea, bagged tea, fruit, herb, or spice infusion you would like, fill with cold water, and take with you on-the-go anywhere! 
4 bottles full = daily hydration needed for the day.
 It's time to feel your brightest! Fine mesh holes, shatterproof, lockable flip cap, carrying wrist strap, 16oz, Dishwasher Safe.
16 Ounces
4 Inches Wide
10 Inces Tall
Easy Fill Cap 
Cup Holder Friendly 
On-The-Go Wrist Strap 
Stainless Steel Tea Infuser with Fine Holes, Affixed To The Bottom for a Better Brew 
Non-Slip Grip 
No Spill, Lockable Flip Cap 
Comfortable Drinking Spout 
Sleek, Bring Anywhere Design
Shatterproof 
Locakable Flip Cap 
BPA, BPS, EA Free 
Leakproof 
Safe & Strong TRITAN Material 
Dishwasher Safe 
Kid Friendly
Portability: Our tea tumbler is designed to be lightweight and compact, making it easy to carry around. This is especially useful for people who are always on the move, whether at work, in transit, or while traveling.
Convenience: Our tumbler features a built-in infuser that allow you to brew loose-leaf tea directly in the bottle. This eliminates the need for extra tea bags or equipment, making the brewing process simpler and more convenient.
Customization: With a tea bottle, you have the flexibility to choose the type of loose-leaf tea you want to brew. This allows you to create your own blends and experiment with different tea flavors, herbs, and spices.
Reusable and Eco-Friendly: Using a tea bottle helps reduce the need for single-use disposable cups or bottles. This contributes to a more environmentally friendly lifestyle by reducing waste.
Health Benefits: Loose-leaf tea often contains larger tea leaves and botanicals compared to tea bags, allowing for better water circulation and extraction of flavors and nutrients. This can lead to a more flavorful and more healthful cup of tea.
Hydration: Tea bottles can be a great way to stay hydrated throughout the day. You can infuse not only tea but also fruits, herbs, and even plain water, encouraging you to drink more fluids.
Aesthetic Appeal: Our tea tumbler is designed with aesthetic considerations in mind. It comes in various colors allowing you to choose a bottle that suits your personal style.
Gift Option: It can make thoughtful gifts for tea enthusiasts or anyone who enjoys beverages on the go. You can even bundle it with our different tea blends or accessories.
Mindfulness: Brewing and sipping tea can be a calming and meditative ritual. Using our tumbler allows you to take a moment for yourself, even in the midst of a busy day, to enjoy the process of preparing and savoring your tea.
TURN tumbler upside down and unscrew bottom cap.
FILL infuser with tea or desired infusion. Replace bottom cap.
FLIP back right-side up and fill top of tumbler with cold water.
SCREW on top cap and lock the lid. Gently shake to infuse.
UNLOCK the lid and enjoy your brew. Anytime, anywhere!
We want to give you all the best inspo for things to brew in your new tumbler. Some options, not limited to:
Loose Teas
Bagged Teas
Strawberries
Cucumbers
Mangos
Raspberries
Blueberries
Lemons
Limes
Mint
Basil
... and more!
Pink Tea Tumbler
Sale price
$26.95
Regular price
$34.95
Great For Hydration!!
This tumbler is the "All in one" tumbler! The functionality of it is practical and easy to use! Before I got all my teas, I used it for just water at the gym! I would say the bottom part seals better with the metal piece in it, even without tea inside. When the tea is inside the metal piece, particles don't escape! I filled it all the way up with ice and it didn't melt for a few hours! Overall, I'm super excited about having this tumbler in my collection! It makes drinking water way more fun!
PS - the bracelet that comes with it is adorable!
LOVE this tea tumbler!
I am obsessed with this tea tumbler! It's so cute and it makes brewing tea so quick and easy. I love that it has a wrist strap on it and the lid locks so it is easy to carry on the go. The Infuser basket has really tiny holes, so none of the tea leaves get through. I hate drinking water and I am usually too lazy to brew tea, but this makes water so much more fun and is so simple to use that it's helping me stay hydrated.
Amazing quality and fun way to drink tea!
Katy's tea tumbler shipped so fast and it looks just as beautiful as the photos. I chose the pink bottle and it's SO bright and fun- it makes me happy just by looking at it. The bottle itself is really sturdy and the quality is amazing! I absolutely loved how easy it was to insert my tea and water for a seamless infusion. I'm usually a hot tea drinker and this was the first time I make cold tea or infuse fruits. It's introduced a new and fun way for me to drink tea and I'm so happy! A huge plus is being able to support a female business owner. Overall, I'm really satisfied with my purchase.
Join our community! DM us your at-home photos to be featured.