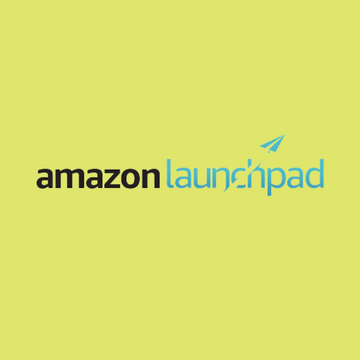 Unveiling Amazon Launchpad: Elevating Innovative Brands to New Heights
In the dynamic world of e-commerce, platforms like Amazon continue to reshape the landscape for both sellers and consumers. One such initiative that has garnered attention is Amazon Launchpad – a platform that shines a spotlight on innovative products and emerging brands, offering them a unique opportunity to connect with a vast audience. Among these rising stars is Drink Katy's, a company that is proud to be part of Amazon Launchpad and to showcase their exceptional products to the world.
What is Amazon Launchpad?
Amazon Launchpad is a platform designed to introduce shoppers to a curated selection of innovative and cutting-edge products. It acts as a launchpad (hence the name) for startups and emerging brands, providing them with the tools and support needed to scale their businesses and reach a global customer base. From tech gadgets to beauty products, from kitchen essentials to fashion accessories – Launchpad spans a diverse range of categories, ensuring that customers can discover unique and exciting offerings they might not find elsewhere.
Drink Katy's: Rising Star on Amazon Launchpad
One shining example of success on Amazon Launchpad is Drink Katy's, a company known for its exceptional cold brew coffee concentrate. The brand's journey from its inception to becoming part of the Amazon Launchpad community is a testament to the quality and innovation they bring to the market.
Being invited to join Amazon Launchpad is no small feat. It's a recognition of the brand's dedication to excellence, creativity, and providing customers with outstanding products. Drink Katy's takes immense pride in being seen as one of the "best and brightest" products on the platform. This recognition further fuels their commitment to delivering top-notch cold brew coffee experiences that leave customers delighted and wanting more.
The Power of Amazon Launchpad for Emerging Brands
For emerging brands like Drink Katy's, Amazon Launchpad offers a unique ecosystem that helps them reach a wider audience and navigate the complexities of e-commerce. It provides exposure, marketing support, and a platform that fosters direct interaction between brands and customers. This direct line of communication not only builds brand loyalty but also enables continuous improvement based on valuable customer feedback.
As Drink Katy's continues to carve its path on Amazon Launchpad, it's a reminder that innovation and dedication have the power to transform a company's trajectory. The platform serves as a bridge connecting visionary brands with discerning consumers who seek products that are as exceptional as they are unique.
In conclusion
Amazon Launchpad represents more than just a marketplace – it's a stage for innovation, a launchpad for dreams, and a testament to the boundless possibilities of e-commerce. Drink Katy's journey from its inception to being part of this esteemed platform is a celebration of entrepreneurial spirit, quality craftsmanship, and the joy of bringing outstanding products to discerning customers worldwide.